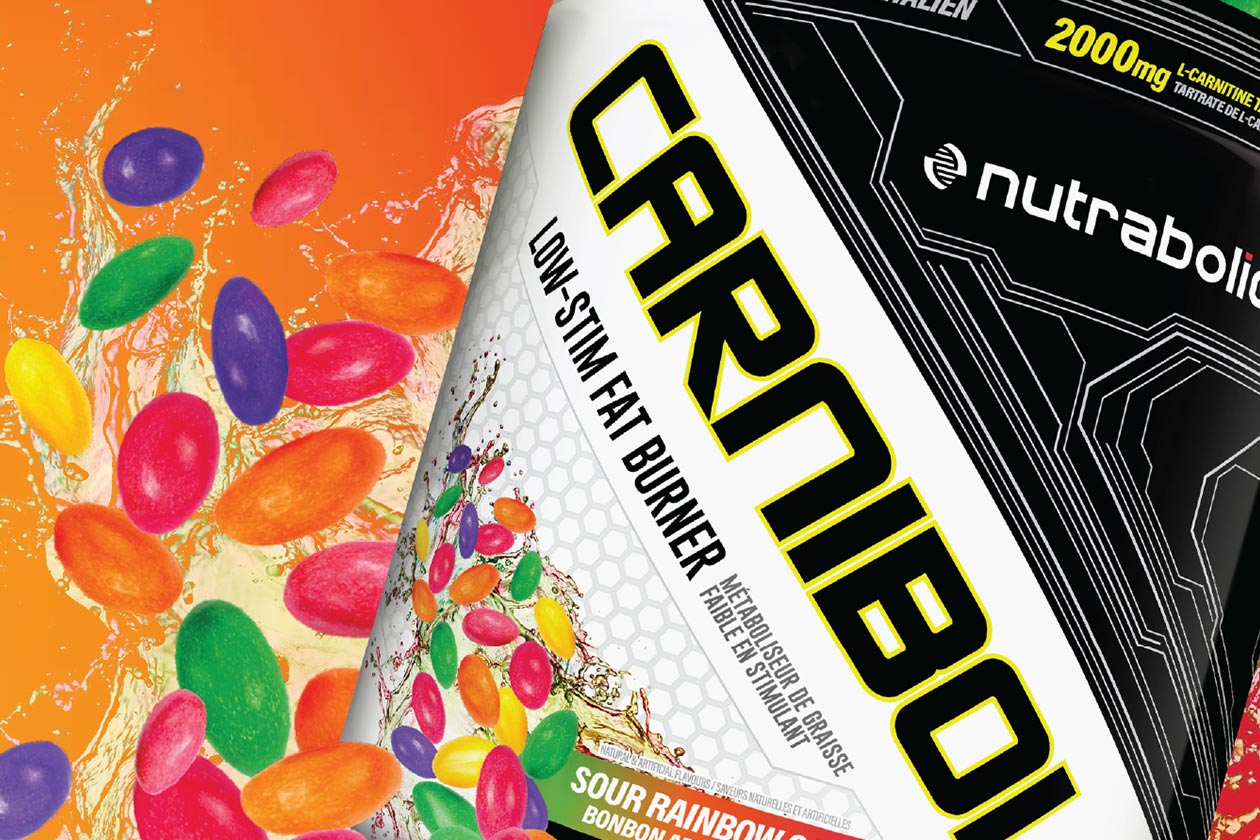 Carnibolic is one of Nutrabolics' longer-running, more well-known supplements, designed to support weight loss without a high dose of caffeine like most fat burners out there. It relies on a combination of green coffee bean, garcinia cambogia, green tea, and the ingredients partially mentioned in the title, carnitine tartrate, at 2g per serving.
Nutrabolics' Carnibolic is a flavored supplement that already has several tastes to choose from, including Iced Raspberry, Peach Mango, Black Cherry Lime. This week the legacy brand has almost doubled the size of its Carnibolic menu, unveiling four flavors in Iced Tea Lemonade, Blueberry Lemonade, Sour Rainbow Candy, and Honeydew Melon.
We're not sure if the four new options for Carnibolic are already available in stores and stockists, or they're still coming soon; either way, they're something for fans to be excited about and look out for when they're next stocking up on the carnitine-based supplement.