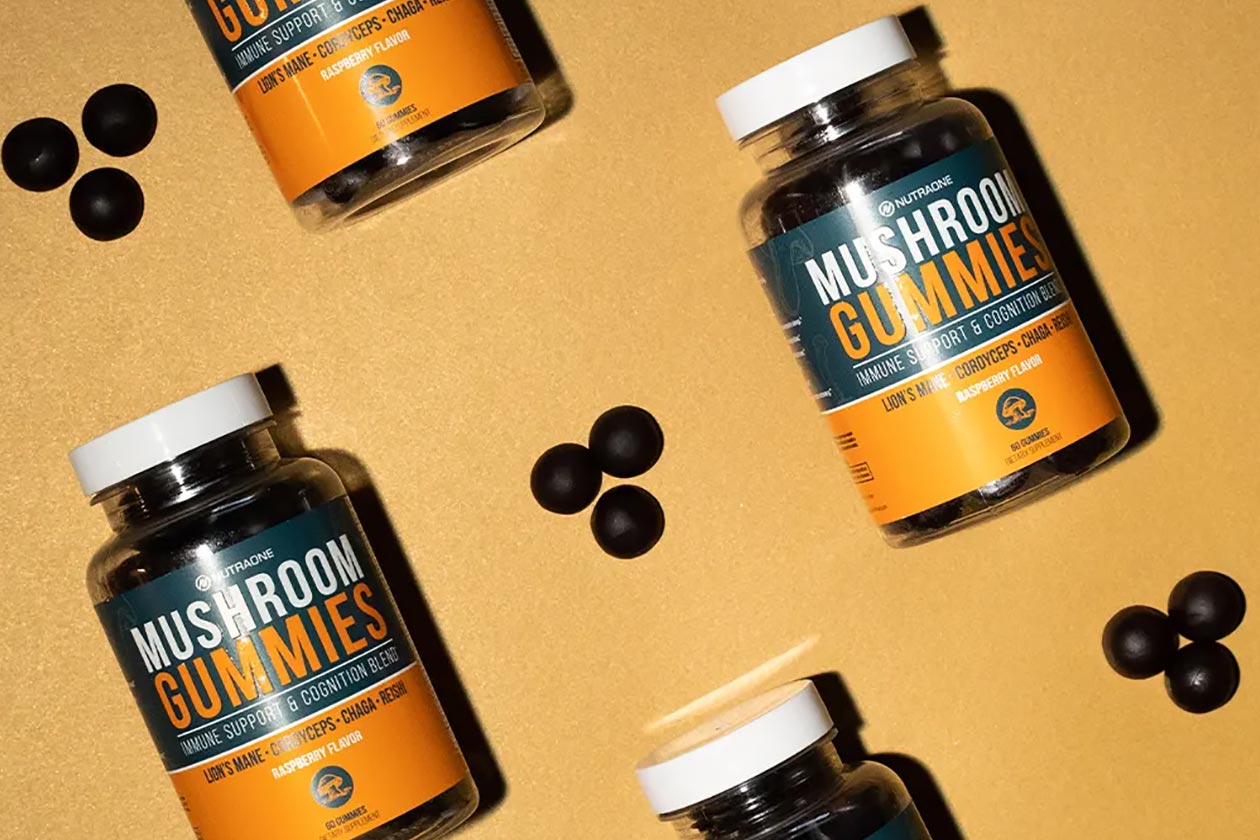 NutraOne Nutrition, known for its tasty and deliciously marketed Protein Creations protein powder, has a different type of supplement out this week. What makes the supplement stand out from the rest of the brand's lineup is it doesn't come in capsules or powder; it comes in the increasingly popular edible gummy format and is actually NutraOne's first product in that style.
Mushroom Gummies is the name of the first gummy supplement from NutraOne Nutrition, combining ten different mushroom extracts in sweet raspberry-flavored gummies. The brand has included the likes of chaga, cordyceps, maitake, and white button mushroom, all of them dosed at 250mg each per serving to support brain health, focus, immunity, recovery, and performance.
NutraOne Nutrition's Mushroom Gummies are not all that expensive at $26.99 for a bottle of 60 gummies plus free shipping on the brand's website. That dose mentioned of 250mg per mushroom, combining for 2.5g from the ten different extracts, is the amount you get per two-gummy serving, so a full-size bottle is enough for that usual 30 servings or full month's supply.