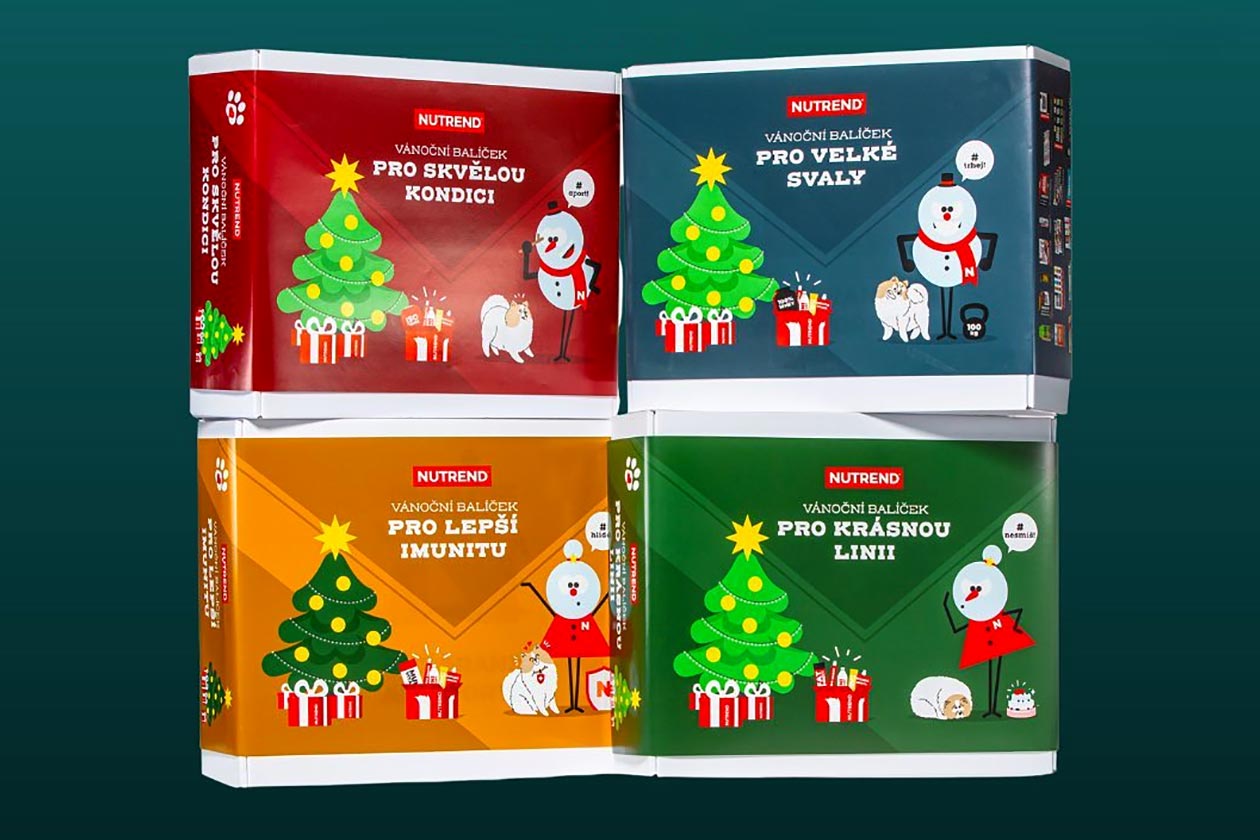 Czech Republic supplement company Nutrend has put together a series of bundles for the season of giving, all of which have been given a festive theme. The idea behind the boxes is to purchase them as a Christmas gift for the fitness enthusiast and supplement fan in your life, providing them with a selection of samples and accessories based on a specific goal.
There is the Beautiful Line Package with weight loss type supplements, the Better Immunity Package, the Great Condition Package, and the Big Muscle Package featuring products to support muscle building. As mentioned, each bundle is loaded with samples and accessories, all geared towards that goal or benefit highlighted in their title.
Nutrend's Big Muscle Package, for example; has 11 samples of protein powder, almost all different flavors from four separate supplements; two flapjacks; nine samples of functional protein products such as Protein Pancake and Protein Pudding; six protein bars; full-size bottles of Creatine and ZMA; five samples of BCAA Mega Strong; Magneslife Strong shots; a jar of Denuts Cream; and a Nutrend shaker.
Once again, Nutrend has well and truly loaded its Christmas bundles, although they aren't cheap, coming in at 2,600 kč (115.66 USD) for any of the four boxes, or 1,980 kč (88.08 USD) if you're a part of its club.