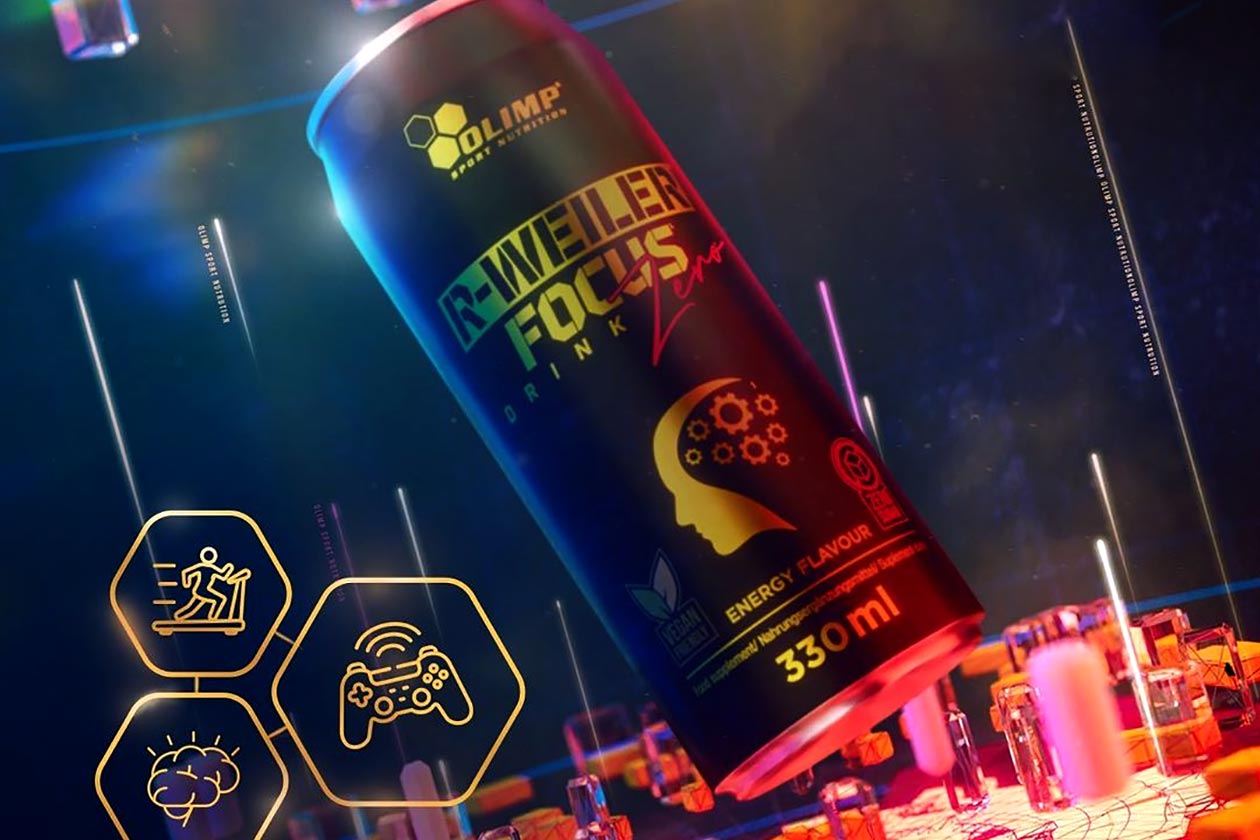 As promised, European giant Olimp has unveiled the beverage it teased last week, where it promised a product built for any situation where you might need extra energy and focus, such as exercise and gaming. Today the brand has dropped the first look at that beverage without sharing any overly specific details, introducing the R-Weiler Focus Drink Zero.
Olimp's all-new energy drink, R-Weiler Focus Drink Zero, has zero sugar, hence the "zero" part of its name, and features ingredients for focus, concentration, cognition, and, of course, energy. We don't have any information about the ingredients it's going to be using, only that they support those effects, suggesting a mix of caffeine and nootropics.
Olimp's R-Weiler Focus Drink Zero will be rolling out to its many retail partners in Poland and around Europe soon and should make for a great start to the New Year for the brand and its fans.