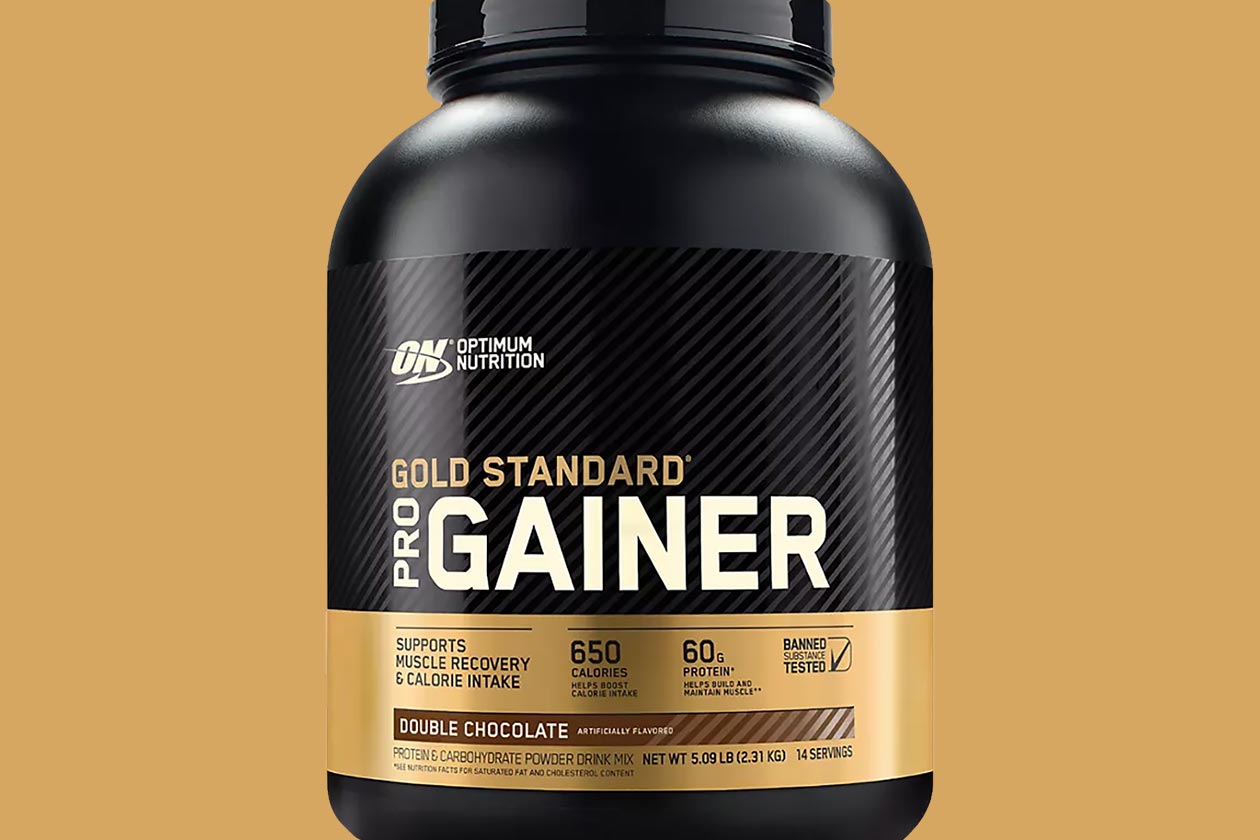 Optimum Nutrition appears to have rolled out a new version or spin-off of its mass gainer Gold Standard Gainer, going by the marginally different name Gold Standard Pro Gainer. The product comes packaged in a 5lb tub or a 10lb bag and features a design similar to other Optimum supplements, although, on the inside, it is not the same as the Gold Standard Gainer we remember.
The seemingly new Gold Standard Pro Gainer has a smaller serving size overall at 165g instead of 203; however, despite that, it has slightly more protein at 60g versus Gold Standard Gainer's 55g. That solid amount of protein still comes from a high-quality blend of sources in whey isolate, whey concentrate, calcium caseinate, and hydrolyzed whey protein.
The carbohydrates are where Optimum Nutrition has tweaked Gold Standard Pro Gainer the most, taking it all the way down from 116g to 81g with 5g of that fiber and 7g sugar. The fat is the same at 9g, but thanks to the drastically fewer carbohydrates, the calorie count on a serving of the mass protein has come down a fair bit to 650, turning it into more of a lean gainer.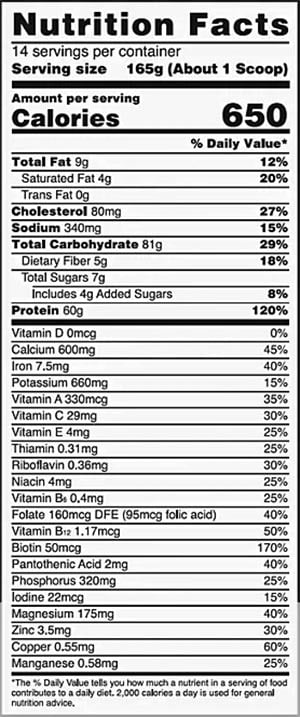 On the ingredient side, Gold Standard Pro Gainer still has a full spectrum of vitamins and minerals to go alongside the macros, and Optimum Nutrition has changed up the carbohydrate source. When Gold Standard Gainer was originally introduced, it relied on the premium pea-based carbohydrate source Carb10, although now, the main source is maltodextrin.
Optimum Nutrition's online store does not appear to be listing Gold Standard Pro Gainer yet; however, if you head to The Vitamin Shoppe, you'll see it is available for purchase. The retailer has the mass gainer in stock and on sale where instead of paying $59.99 for a tub of 14 servings, it drops to $47.99 in Double Chocolate and Vanilla Custard flavors with no sign of the larger 10lb.