The latest entry in PharmaFreak's multi-benefit, hybrid Red Label Series, Mental Freak, is now available for purchase, confirming what exactly the brand has done differently in this one. As mentioned, all of the supplements in the Red Label line feature hybrid formulas, covering at least two separate categories and offering multiple benefits and effects from those two areas.
PharmaFreak's Mental Freak is a focus-enhancing nootropic that also supports and improves mood. The supplement comes with a variety of ingredients to deliver those benefits alongside a fun accessory included in every box. That accessory is a traditional mood ring that'll change color depending on your mood, essentially giving you the ability to test the effectiveness of Mental Freak in a unique way outside of what you can feel.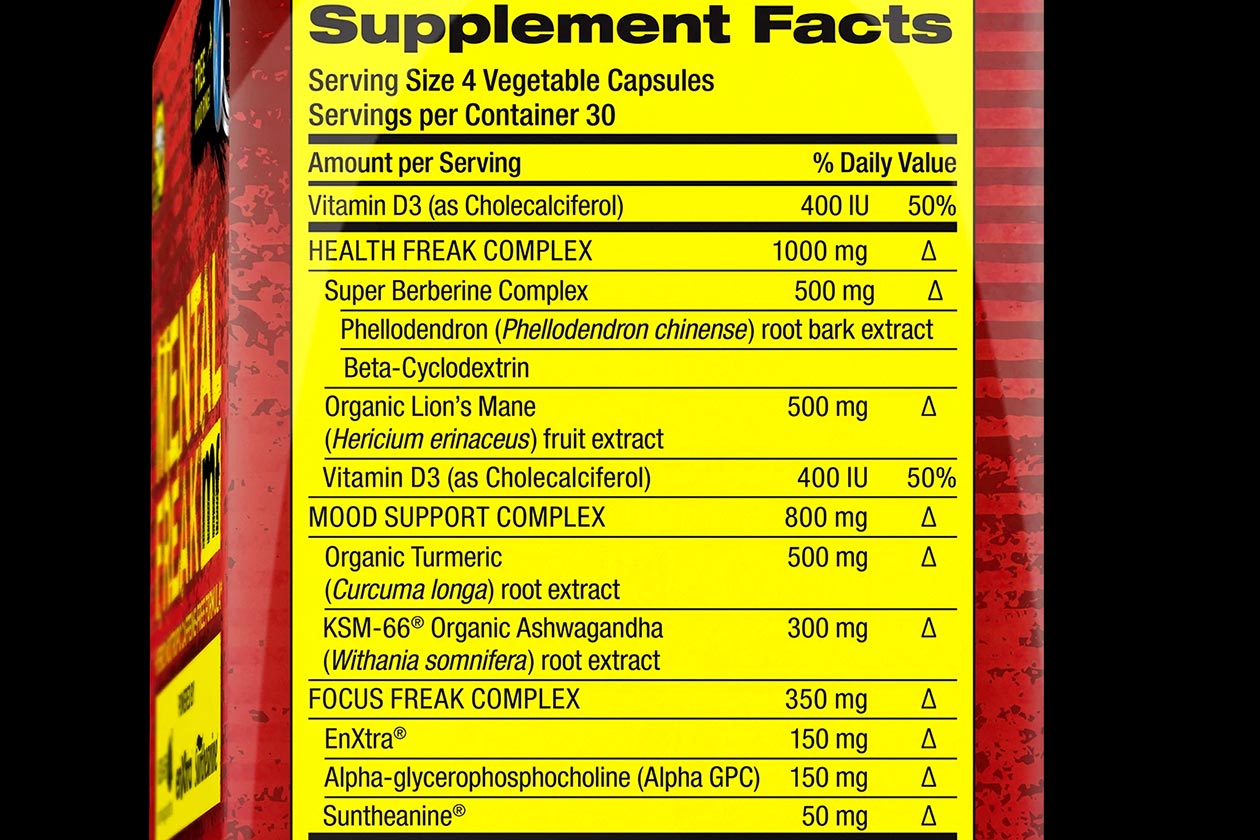 We've added the facts panel for PharmaFreak's newest Red Label Series supplement below with the likes of half a gram each of lion's mane and turmeric, 300mg of KSM-66 ashwagandha, and to further drive the focus, 150mg each of enXtra and alpha-GPC, and 50mg of Suntheanine. Mental Freak has one other ingredient more common in glucose disposal agents with half a gram of a phellodendron and beta-cyclodextrin blend called Super Berberine.
You can purchase PharmaFreak's Mental Freak starting today through its online store at $59.99 for a full-size box of 30 servings, with free shipping available on orders that total more than $100. It is also worth noting Mental Freak is caffeine-free, meaning you can stack it with an energy drink or caffeinated supplement to add the focus and mood effects to the experience.