Ape Sh*t is a supplement from Primeval Labs that features very different branding to the rest of its lineup and originally started as a stimulant-powered pre-workout. There are now a few products under the Ape Sh*t name with the original Ape Sh*t Untamed, the hybrid fat burning pre-workout Ape Sh*t Cutz, and the recently released Ape Sh*t Alpha.
Primeval Labs is now getting ready to launch another Ape Sh*t series supplement with Ape Sh*t Test, which unlike the others bearing the Ape Sh*t name, it is not a pre-workout or energy product, and it comes in capsules. Ape Sh*t Test is a testosterone boosting capsule formula featuring a selection of commonly used and reliable ingredients and dosages.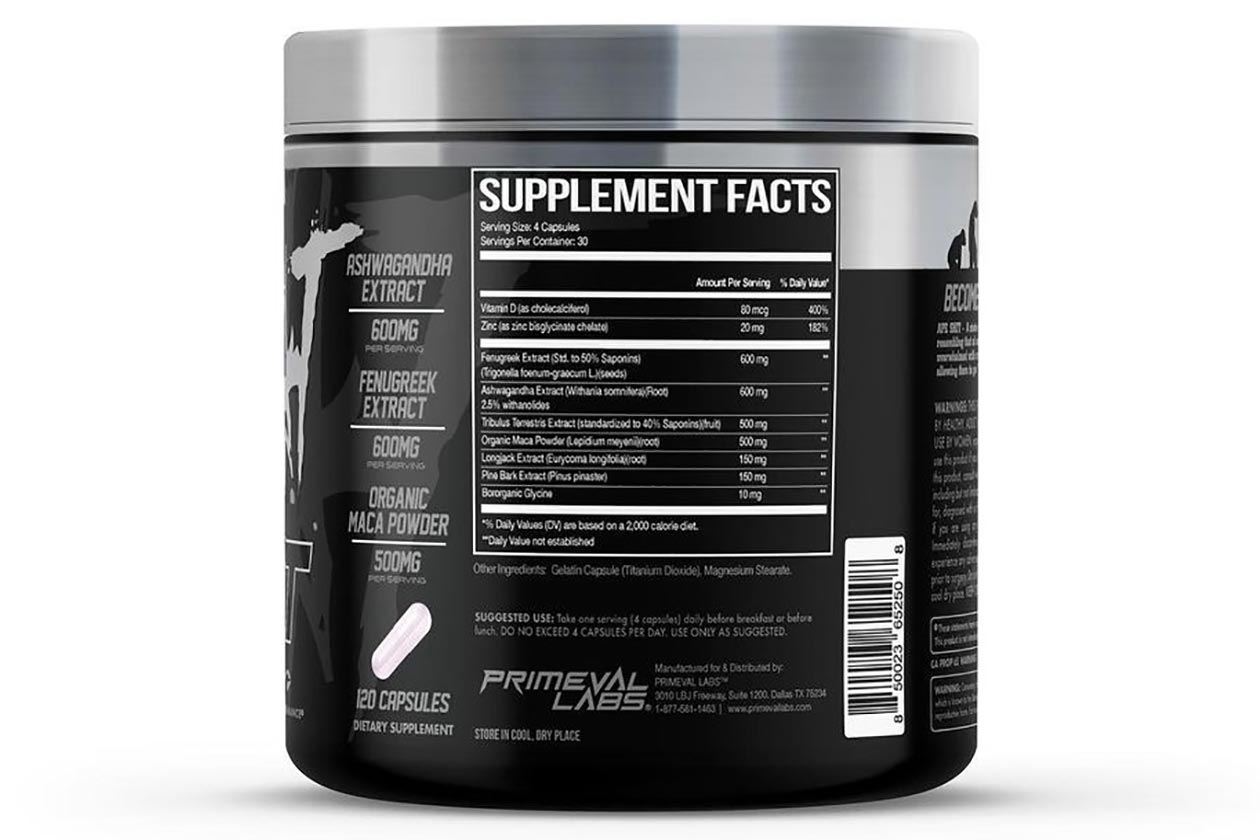 Primeval Labs has packed Ape Sh*t Test with 600mg each of fenugreek and ashwagandha, 150mg each of pine bark and longjack, half a gram each of tribulus and maca, and 10mg of bororganic glycine. Again, these are fairly common ingredients found in supplements throughout the popular test boosting category and included to boost testosterone to support energy, performance, and muscle growth.
Ape Sh*t Untamed, Cutz, and Alpha are still the only products under the Ape Sh*t name available from Primeval Labs, although Ape Sh*t Test is joining them very soon. The brand is planning to roll out the testosterone booster this coming week, presumably around the same price as the other Ape Sh*t supplements, and it will have the usual 30 servings a bottle.