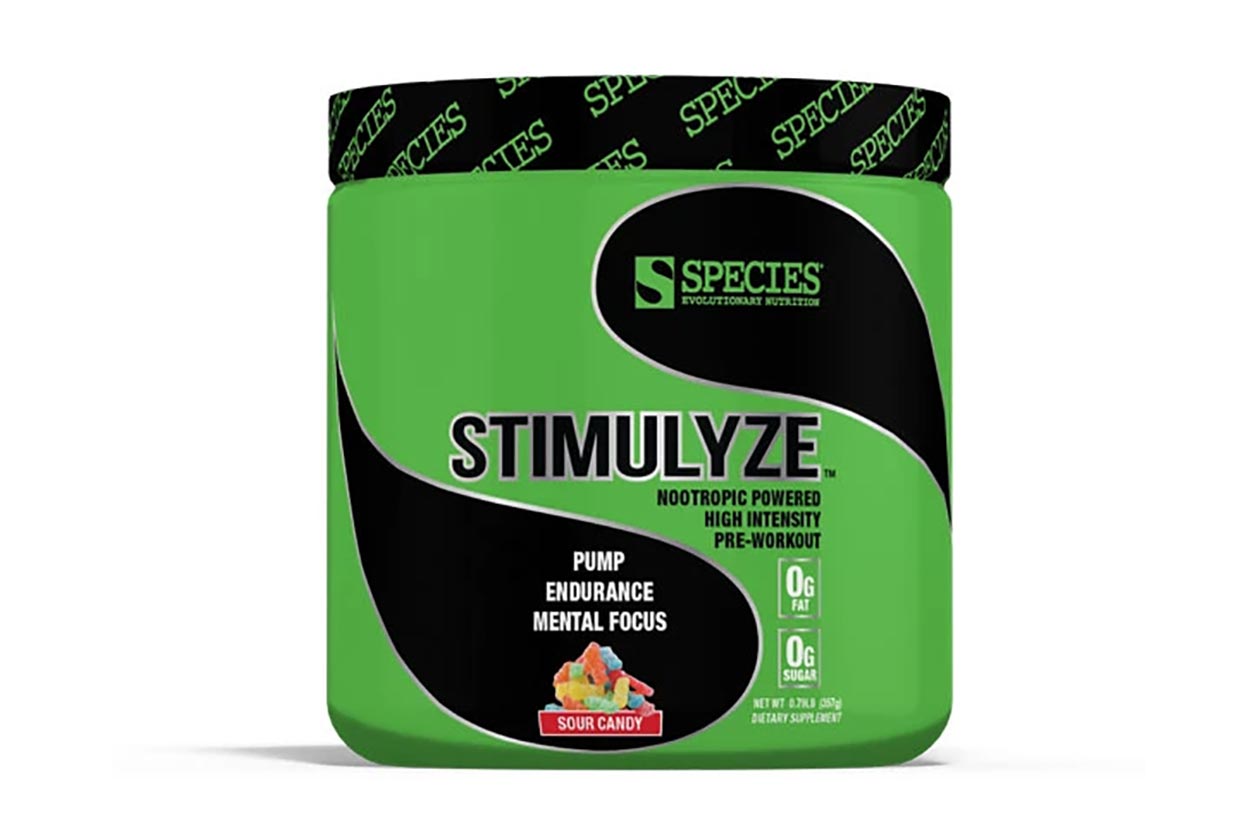 Dave Palumbo's brand Species Nutrition was previously in the pre-workout category, although with a stimulant-free supplement named Nitrolyze. This week Dave and his brand are tackling the incredibly competitive space once more, and this time with a product that has some stimulants in the mix with the more comprehensive Stimulyze.
Species Nutrition's Stimulyze comes with a few ingredients for each of the core pre-workout benefits, including increased energy, enhanced focus, better muscle pumps, and support for performance. The dosages powering the supplement's ingredients aren't anything too over-the-top, with fairly moderate amounts, enough to provide a noticeable experience.
You can see the facts panel for Species Nutrition's Stimulyze in the image above, including 300mg of caffeine, half from caffeine anhydrous and half natural caffeine, 75mg of Dynamine, and 500mg of alpha-GPC for the focus side. There are also some of your more common bulkier ingredients with pure citrulline for pumps at 4g per serving and 2g of the performance-powering beta-alanine.
Stimulyze is a relatively straightforward pre-workout, packing a reasonable amount of ingredients and dosages to deliver its promoted benefits. Interestingly, Species Nutrition has thrown the amino acid leucine into the product as well at 1.5g per serving, presumably to help support muscle recovery; however, it is rare that we see a BCAA in a pre-workout.
The price Species Nutrition is charging for Stimulyze is surprisingly high, more than our top two powerhouse pre-workouts, Hypermax from Performax and DVST8 Of The Union from Inspired. A full-size 30 serving tub of Stimulyze in its Sour Candy flavor will cost you $49.95; $5 more than Hypermax and DVST8, and we can't see it delivering anywhere near as well.