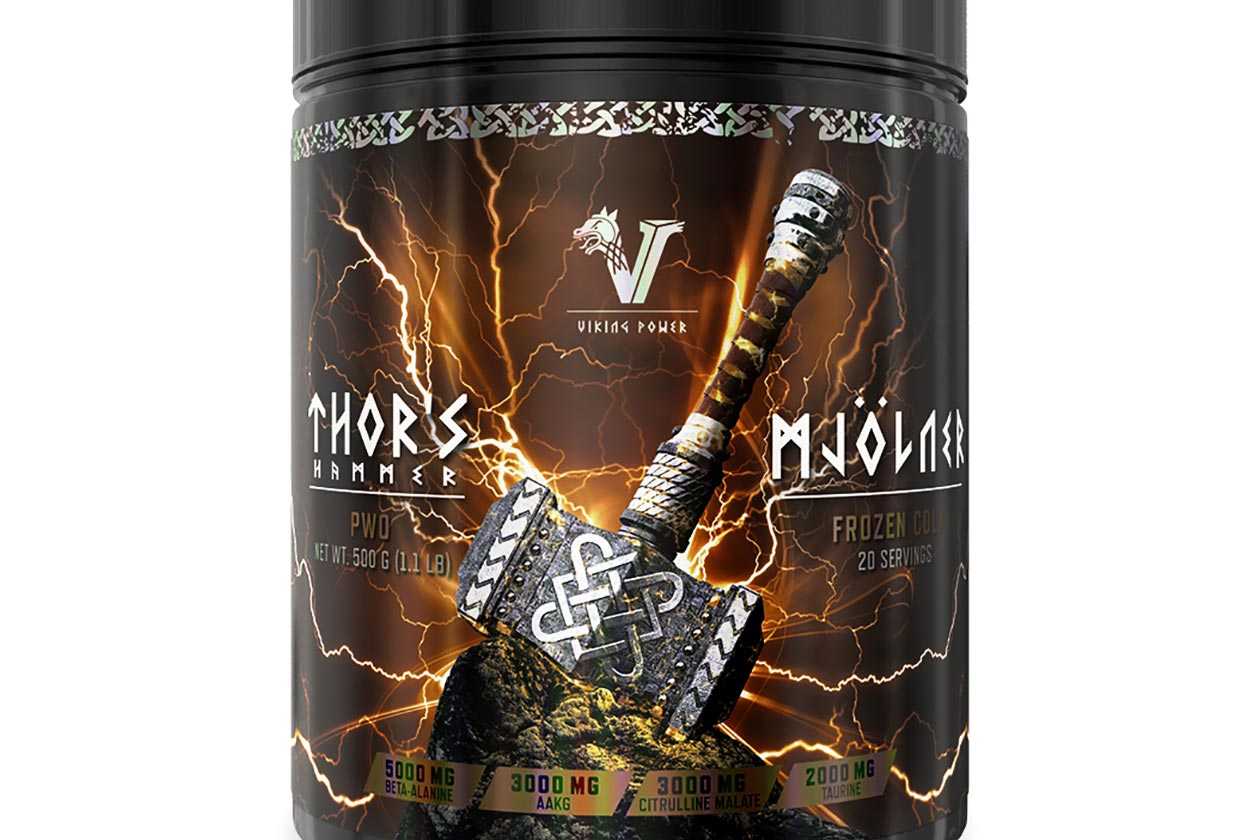 Viking Power competes in several different categories, including the fierce pre-workout market with its supplement Thor's Hammer Mjölner. Interestingly, the Swedish brand has not changed, tweaked, or reformulated that product for many years. Despite maintaining its original formula, Viking Power confidently says it's one of the best-selling pre-workouts in the country.
We have Viking Power and its powerfully named Thor's Hammer Mjölner pre-workout in the news today as the brand has decided to add to the menu of the long-running supplement. Just to give you a few highlights from the balanced formula, it features 3g of citrulline malate, a high 5g dose of beta-alanine to support performance, 1.5g of tyrosine, and a strong 300mg of caffeine.
The new flavor of Viking Power's premier pre-workout is Frozen Cola, which joins a menu of four other options in Strawberry Storm, Green Lightning, Tropical Thunder, and Battle Blue. Viking Power is a house brand of the retailer MM Sports, and that is the place to get your hands on the pre-workout's fifth flavor where it'll cost you 399 kr (44.34 USD) for a tub of 20 full servings.