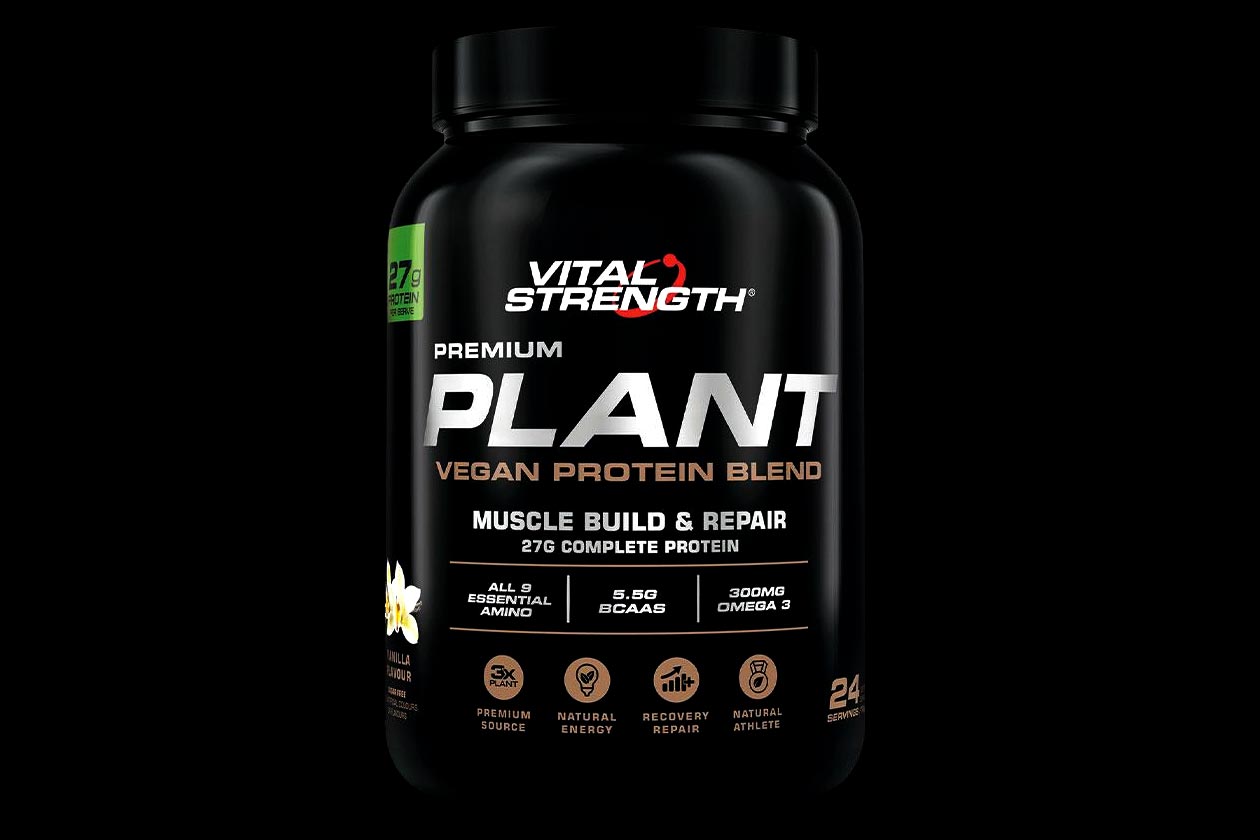 Australian legacy supplement company Vital Strength has joined the now incredibly popular and still growing plant-based protein powder category with its blend style formula, Premium Plant. The product brings together three different sources of vegan-friendly protein to provide a solid 28.5g of protein, which is a fair amount more than the 20g you get in most plant-powered protein supplements.
Vital Strength uses pea isolate, brown rice, and fava bean protein in its all-new Premium Plant to give you that 28.5g of protein, with its other macros being 5g of carbohydrates, 4.9g of fat, and 181 calories. The brand has brought together those specific sources of protein to ensure you get a good amount of naturally occurring BCAAs per serving at 6g and a full spectrum of all nine essential amino acids.
Premium Plant is available in two traditional flavors, Chocolate and Vanilla, and even with that higher than normal 28.5g of protein, it has a fair amount of servings in its 1kg tub at 23. You can purchase the product from the brand's own online store at $57.99, although you'll probably want to go to the pharmacy retailer Chemist Warehouse instead, where it's substantially cheaper at $34.79 (25.16 USD).