VNDL Project has tackled three categories in its short time in the industry so far, starting with the self-titled stimulant pre-workout Vandal, followed by its fat burner Vibes and nootropic Vivid. In the coming weeks the premium brand is adding an amino to its arsenal, and, like its other supplements, it won't feature a straightforward formula of just aminos.
Vital is VNDL Project's advanced amino-powered product led by a solid 5g of BCAAs at the usual 2:1:1 ratio. The BCAAs are joined by Amino9 at 2g per serving, giving you a combined total of 7g of all nine EAAs. Making up the rest of the Vital formula is a gram each of citrulline and taurine, half a gram each of coconut and pomegranate, electrolytes, 480mg of VitaCherry tart cherry to enhance recovery, and AstraGin for better absorption.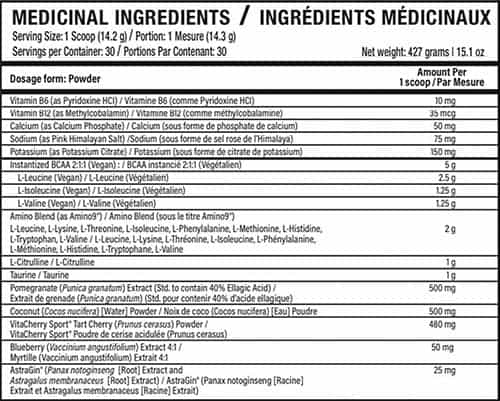 As mentioned, VNDL Project does indeed bring its premium approach to the amino category in Vital, packing its supplement with ingredients for muscle recovery and repair, hydration, and performance. The product will be launching in three tasty flavors, something we know first hand the brand does well in Tropical Twist, Sour Dino Candy, and Dragonfruit Lemonade.
VNDL Project has set a precise launch date for when Vital is going to be out and available for purchase, and it is right before Christmas, in fact, a few days before on Tuesday the 21st.