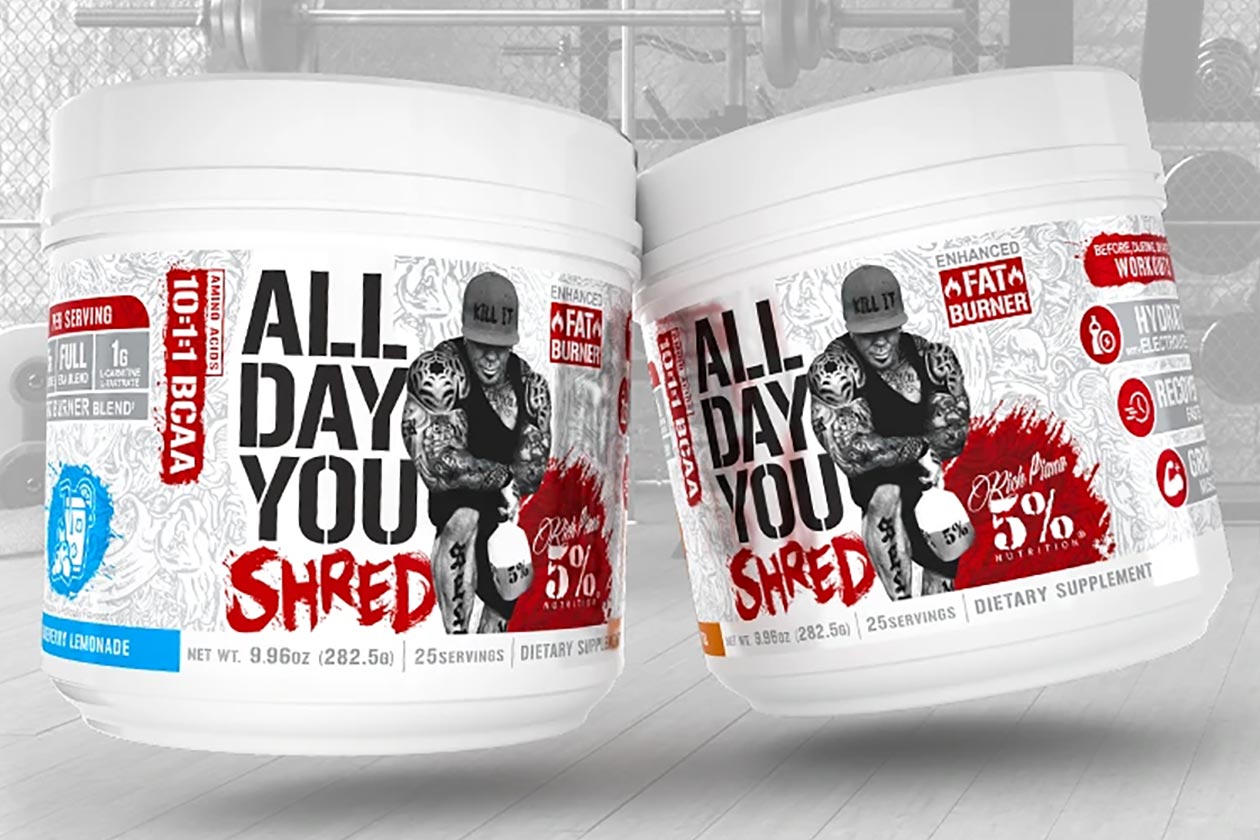 All Day You May is one of 5% Nutrition's most known supplements, which is an amino-based formula featuring a solid 6g of BCAAs alongside several other aminos and recovery-supporting ingredients. It has been in the brand's lineup for quite some time and has just spawned an additional spin-off separate from the original and All Day You May Caffeinated.
5% Nutrition has released All Day You Shred, combining core features of the regular amino product All Day You May and several new ingredients to support weight loss. The features fans may recognize in All Day You Shred are 6g of BCAAs and 200mg of the other six EAAs, with All Day You May also having 6g of BCAAs and the other EAAs marginally more at 205mg.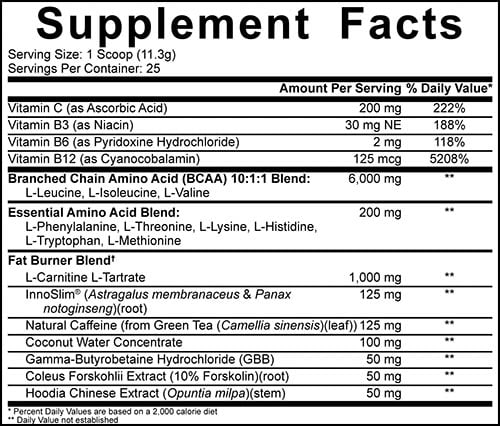 While the aminos are an important feature of 5% Nutrition's All Day You Shred, its fat-burning side is what most separates it from the other All Day You May supplements. For that, the brand has packed the product full of reliable ingredients, including a gram of carnitine tartrate, GBB, coleus, hoodia, premium InnoSlim at 125mg per serving, and 125mg of natural caffeine.
All Day You Shred is essentially a hybrid supplement from 5% Nutrition that brings together the benefits of a BCAA-powered amino and a fat burner. The brand has also done a great job at putting a fair amount of ingredients into the All Day You May spin-off, as a lot of products that try to merge categories tend to short-change you on one side or both.
5% Nutrition's online store is one of the first places stocking All Day You Shred at $46.99 for a tub of 25 servings. You do have two flavors to choose from if you want to give the supplement a try with Blueberry Lemonade and Southern Sweet Tea, both options being from the original's menu.