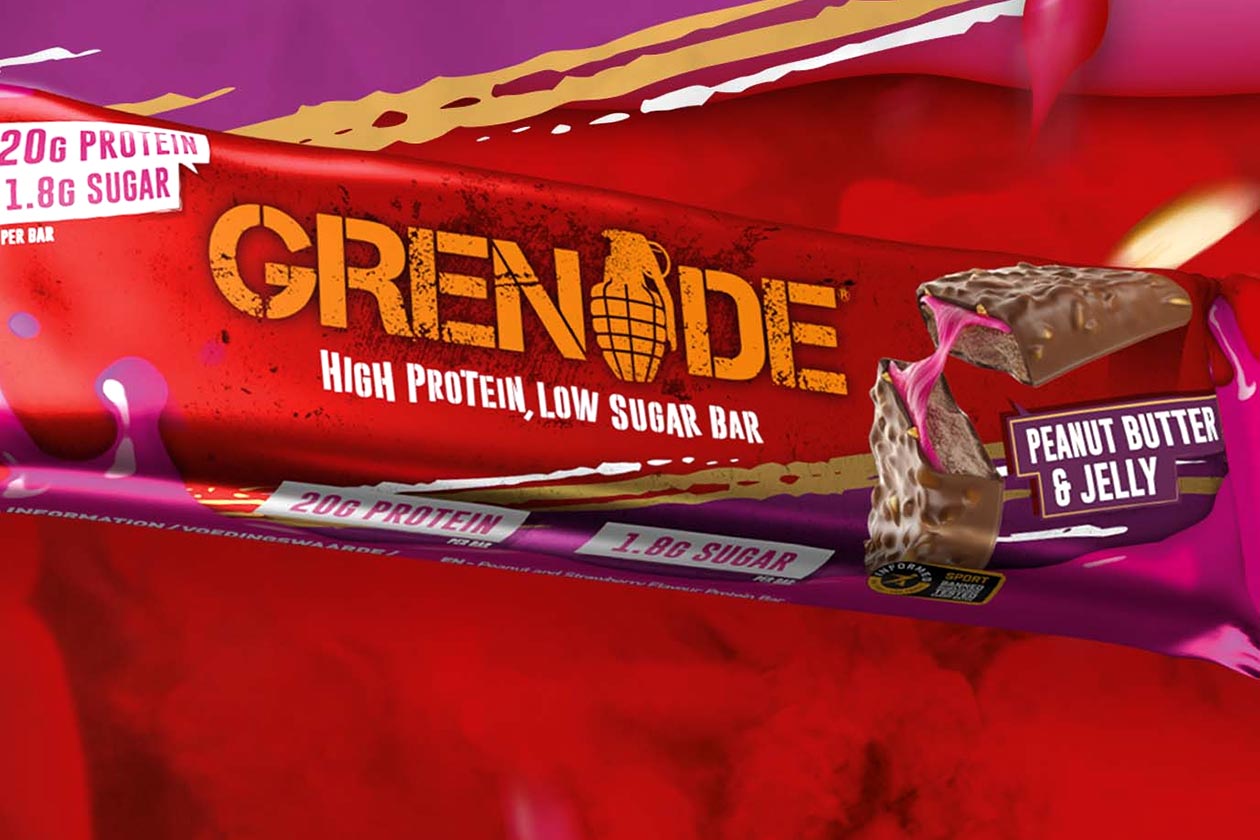 Grenade's Carb Killa Protein Bar has been atop our list of top five protein bars the entire time we've had that list on our website, and rightfully so. The delicious high-protein snack packs around 20g of protein and 220 calories a bar, but most of all, it delivers a truly candy bar-like taste and texture, and it does that in more flavors than anyone else out there.
There are well over ten tastes to choose from for Grenade's Carb Killa Protein Bar; in fact, the product is creeping up to 20, and this week, the brand has added another undoubtedly delicious creation. The reputable and reliable Carb Killa Protein Bar is now available in Peanut Butter and Jelly, with 20g of protein, only 1.8g of sugar, and a total of 230 calories.
Grenade's Peanut Butter and Jelly Carb Killa Protein Bar has a peanut butter and nougat-flavored base, topped with on-point gooey strawberry and crunchy peanuts, all wrapped in decadent milk chocolate. You can grab the mouthwatering flavor starting today from Grenade's online store at £2.59 (3.51 USD) a bar or £30.99 (41.96 USD) for a box of a dozen.