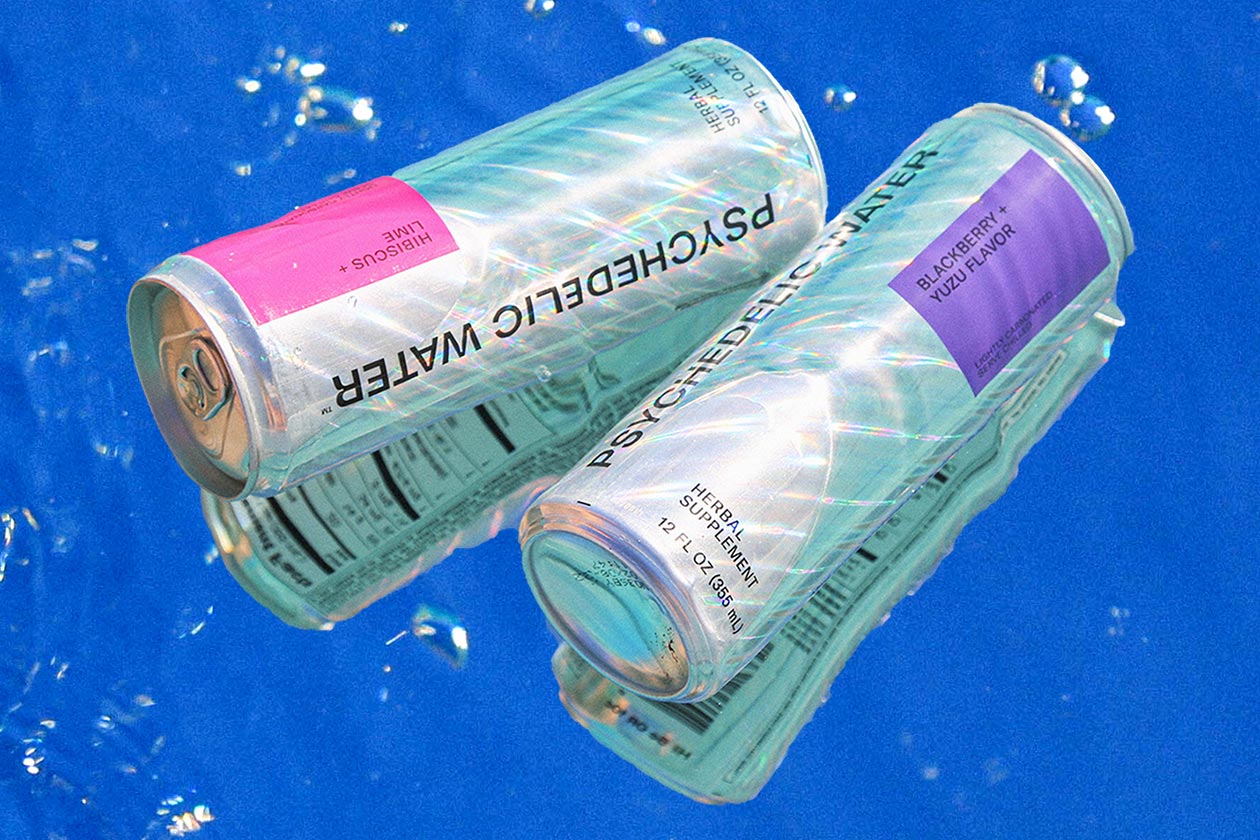 Psychedelic Water is one of the many new energy drinks that entered the massively expanding market in 2021 and was founded by Canadian producer and songwriter Murda Beatz. We've certainly seen more than our fair share of energy drinks and have to admit Psychedelic Water has a look that stands out in an eye-catching silver reflective can with a touch of color to represent the flavor.
Murda Beatz Psychedelic Water doesn't bring together a laundry list of ingredients, just three in total, all to improve and enhance energy and mood. The active ingredients driving the beverage's benefits come wrapped in a 474mg non-transparent blend and include the mood booster kava kava, damiana, and green tea, which does transparently mention it provides 75mg of caffeine.
Psychedelic Water is available in three flavors, all low in calories at 20 to 25, and they're made using the sugar alcohol erythritol and specific ingredients to support the individual flavors. The options for the energy drink are Hibiscus + Lime, Blackberry + Yuzu, and lastly, Oolong + Orange Blossom, with some of those flavor supporting ingredients being hibiscus and lime juice concentrate in Hibiscus + Lime.
The still relatively new Psychedelic Water energy drink is available in various locations across the country, but mostly in Los Angeles at liquor and convenience stores, including 7-Eleven. You can, of course, also buy the beverage directly from the brand through its online store, where it is reasonably expensive at $33 for a pack of six cans in a single flavor, working out to $5.50 a drink.