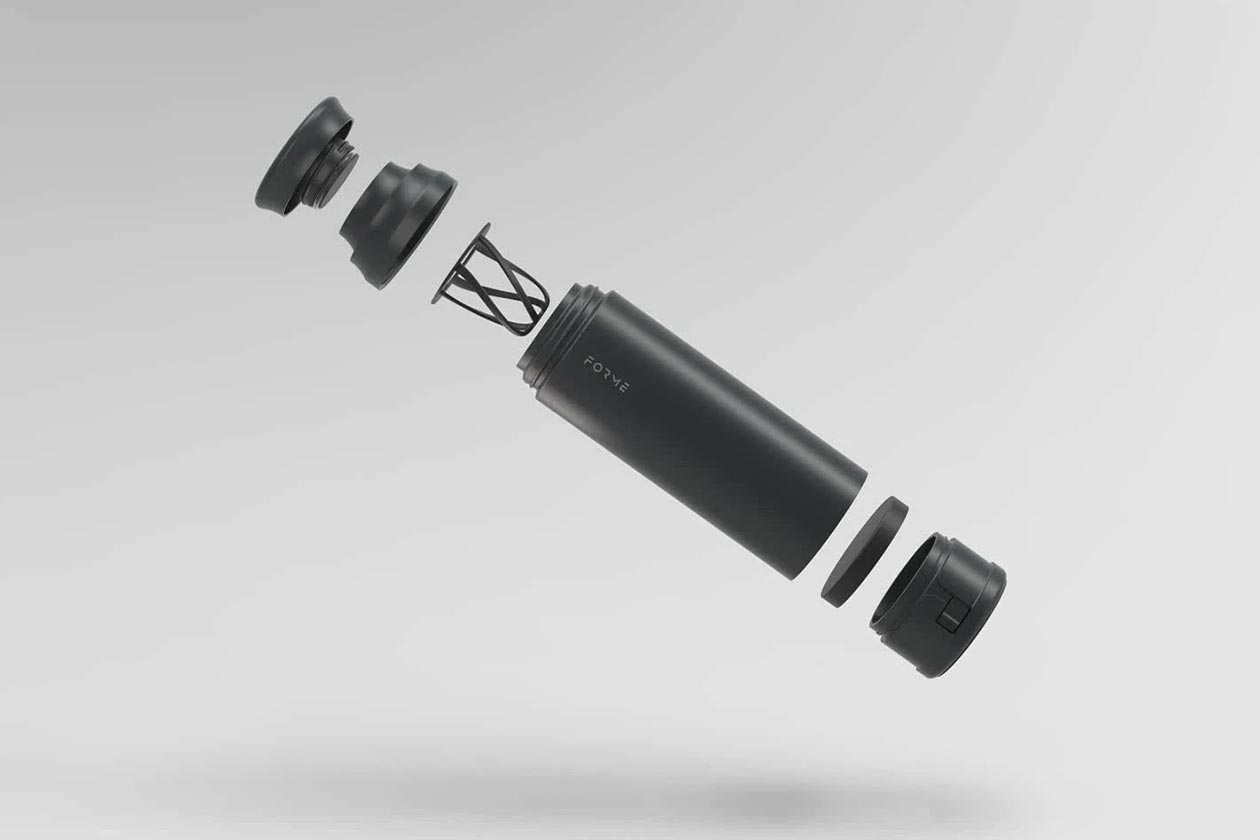 We've seen a lot of creative takes on the classic shaker bottle and have always enjoyed seeing innovators try and do something different, whether it be additional features, change in shape, or a premium approach. Forme is one of the latest companies to bring some innovation to the shaker market with its sleek, modern-day take on the traditional gym accessory.
Forme is a shaker bottle brand out of the UK, and while its signature product is just a shaker, it is unlike any other we've come across. The expertly crafted Forme shaker is odor-proof, made with stainless steel, and has a double-wall insulated bottle with a moderate 500ml or 17oz capacity. The reliable build of the product also ensures it keeps cold beverages cold for half a day and hot liquids hot for eight hours.
Other features tucked into the eye-catching Forme shaker bottle are its subtle storage container that attaches at the base, with that sleek and subtle approach also seen in the leak-proof lid. The brand does a great job at keeping everything clean, compact, and modern, as you can see in the images, giving it a premium look to match its stylish stainless steel body.
The coolest part about Forme's truly one-of-a-kind shaker bottle is it doesn't look like one. The completely custom shape and design take away all of the signature points that have you thinking of a shaker, and bring some style to the market. The product is currently available for pre-order from Forme's website for shipping later this month at £32 (43.34 USD) each in Azure (blue), Charcoal (grey), and Jungle (green) colors.