The Pro Series is Jacked Factory's premium line of sports nutrition supplements, packed with reliable ingredients and respectable dosages. The collection started with the fat burner Burn Pro Series and has since expanded to include Test Pro Series, Build Pro Series, Focus Pro Series, the pre-workout Pre Pro Series, and starting this week, there is Burn PM Pro Series.
Burn PM Pro Series is the newest member of Jacked Factory's premium selection of products, and like Burn Pro Series, it is designed to help burn fat, although with one key difference. Burn PM is a stimulant-free weight loss supplement that does indeed have ingredients to support fat loss as well as improve sleep, which is fitting as it's suggested you take this one at night.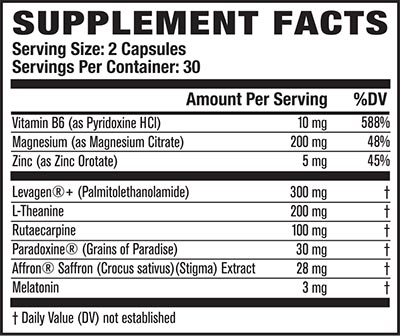 Jacked Factory has packed Burn PM Pro Series with solid dosages of zinc, magnesium, vitamin B6, rutaecarpine, and the premium fat burning features Paradoxine grains of paradise and Affron saffron. Theanine and melatonin are also in there to support sleep, and 300mg of Levagen palmitoylethanolamide, shown in research to support mood, sleep, joint health, recovery, and immunity.
Burn PM Pro Series is available directly from Jacked Factory through its online store, where it'll cost you the same as a full-size bottle of the line's stimulant-powered fat burner Burn Pro Series at $49.99. You get the usual 30 servings per bottle in Burn PM, and you can use it alongside Burn, which you'd take throughout the day, then Burn PM right before you go to sleep.