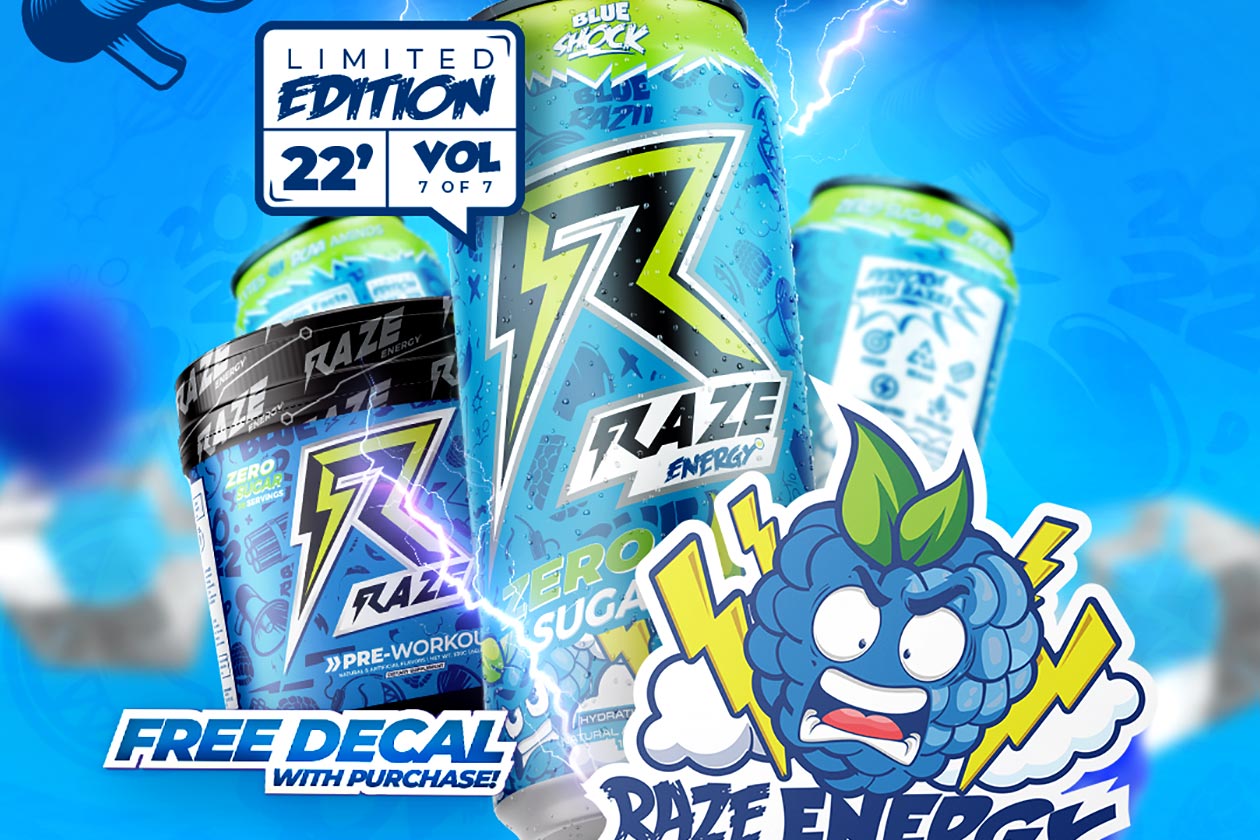 Before the close of 2021, REPP Sports and its hugely popular beverage brand RAZE Energy announced what its first monthly limited-edition flavor for 2022 is going to be. The product was confirmed to be another sour candy style taste with Blue Shock RAZE Energy, and here, in the second week of the New Year, that flavor is now available but once again, only for a limited time.
As we've seen REPP Sports and RAZE Energy do many times before, their latest energy drink flavor has launched with more than just the beverage itself. Alongside the sour blue raspberry creation available at $29.99 for a case of 12 cans is the same flavor for the brand's RAZE Pre-Workout supplement, which will cost you $44.99, and a matching Blue Shock tee for $24.99.
REPP Sports is running a sale through its website to celebrate the launch of its Blue Shock RAZE Energy drink, where you'll get a free decal with the purchase of any case, the Blue Shock tee free when ordering over $59, and the tee and Blue Shock RAZE Pre-Workout free if your total reaches $99.