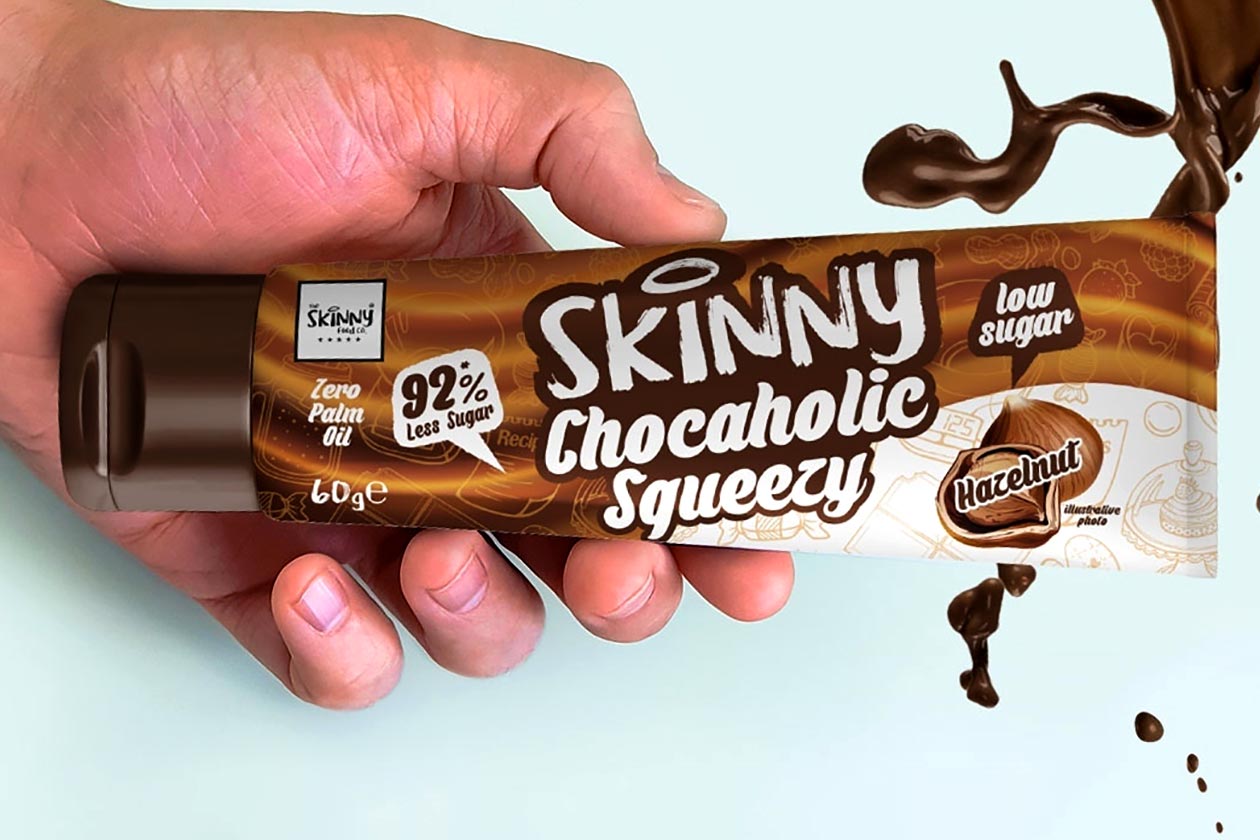 One of the fun and creative innovations The Skinny Co previewed in 2021 was a different version or format of its popular, delicious, and low sugar Chocaholic flavored spread. The product has only ever come in traditional bulk jars, which is obviously not a problem for the casual spread or spoon, although that alternative format would definitely make it easier to enjoy the functional food.
The Skinny Food Co has now officially launched its Chocaholic spin-off, where instead of putting the creamy and flavorful spread in a jar, it has been jammed into a convenient squeeze tube. The UK-based brand calls the unique product Chocaholic Squeezy, fitting for the way you serve it, and while it doesn't have much spread inside at 60g, it's incredibly well priced at £1 each.
The nutrition profile on The Skinny Food Co's Chocaholic Squeezy is, of course, the same as the spread in the jar with an entire tube providing 3.2g of protein, 32.5g of carbohydrates with only 2.8g of that sugar, 23.7g of fat, and 315 calories. Also, while the original bulk offering of Chocaholic comes in many different flavors, Chocaholic Squeezy has only one to start in Hazelnut.