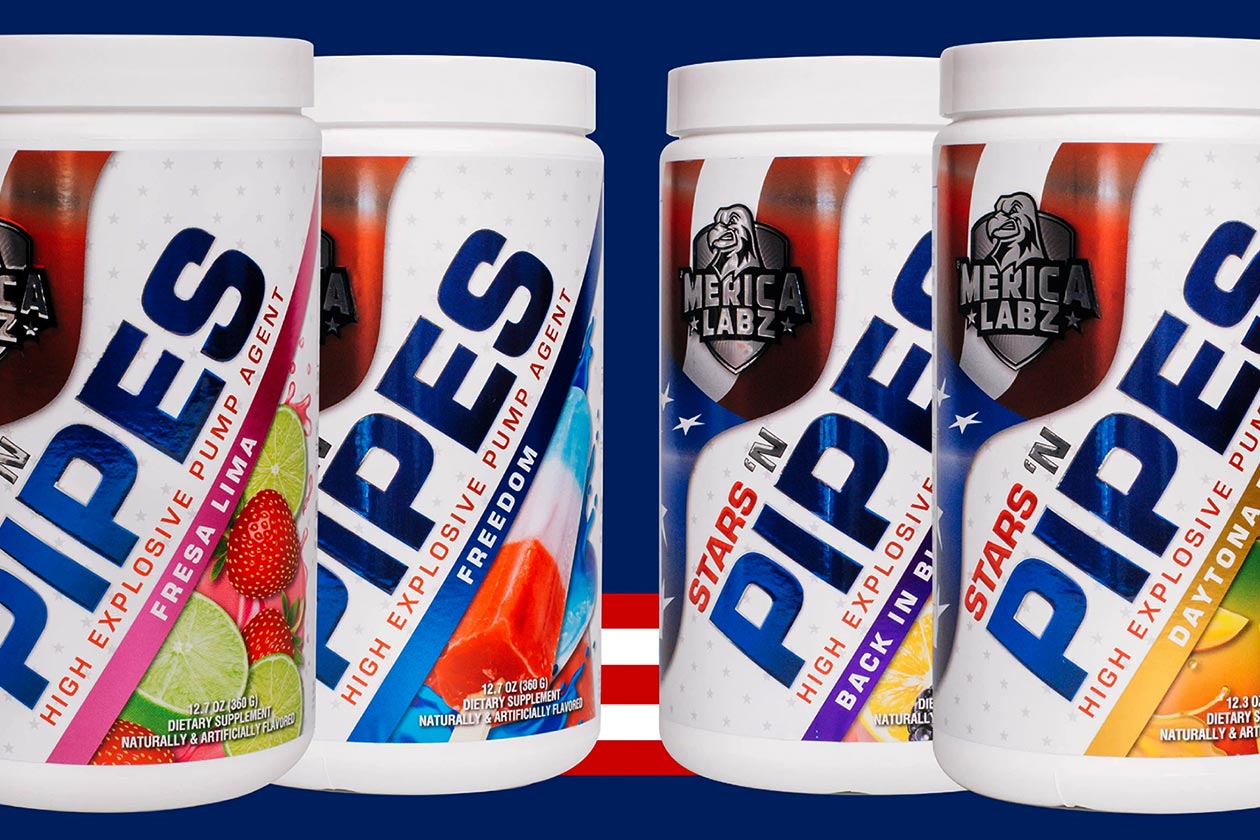 To start the New Year, the patriotic supplement company 'Merica Labz has launched a revamped version of one of its first-ever products in the stimulant-free and stackable pre-workout Stars 'N Pipes. When the brand initially hit the market it was with Stars 'N Pipes and its original stimulant-powered pre-workout that can be used alongside Stars 'N Pipes with Red, White and Boom.
'Merica Labz Stars 'N Pipes has always taken the approach of featuring a shorter or not as long list of ingredients with some absolutely loaded dosages. The 2022 edition of the pump-powering pre-workout continues that theme with four well-dosed ingredients in a hefty 6g of the reliable citrulline, 250mg of pine bark, 5g of Hydroprime glycerol, and a full 1.5g of Nitrosigine.
Everything in the new Stars 'N Pipes is in there to improve and enhance muscle pumps, and as you can see in the facts panel above, the supplement is still stimulant-free, so you can stack it with Red, White and Boom. Half of the ingredients and dosages are from previous versions, suggesting if you're a fan of the product, you're likely going to enjoy the latest iteration.
As per usual, 'Merica Labz has launched its latest supplement with a limited-time deal, although you are going to need to purchase more than a single tub of 20 full servings. The offer the brand is running to welcome the refreshed Stars 'N Pipes is instead of paying $44.95 a tub, you can get two at $40 each, and you can mix and match between any of its four different flavors.