Jan 8th, 2022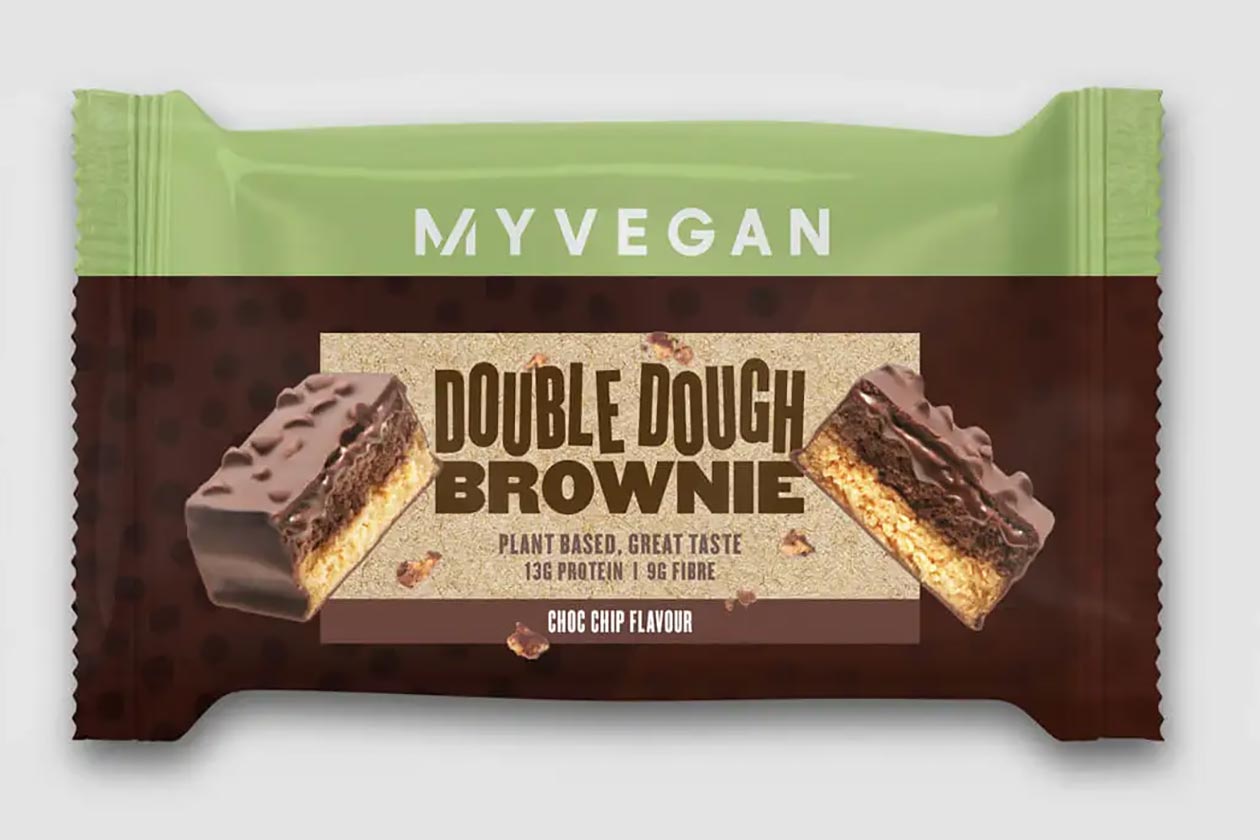 Veganuary is an event or challenge celebrated every year in January, encouraging people to try living a plant-based, vegan-friendly lifestyle for the entire month. Myprotein's vegan brand Myvegan is celebrating the occasion in a few ways, including a heavy discount of up to 60% across its entire Myvegan online store, from basic vitamin and mineral formulas to some of its more creative plant protein snacks.
Alongside the sale for Veganuary, Myprotein has launched an entirely new on-the-go Myvegan product with the rich and decadent Vegan Double Dough Brownie. The brand describes the protein-packed snack as a unique hybrid texture experience, featuring a cookie dough base and an equally thick brownie dough layer, tastefully topped with sweet and salty caramel, and all wrapped in delicious vegan chocolate.
Myprotein and Myvegan's Double Dough Brownie does indeed sound like quite the treat, although its protein to calorie ratio is high with a moderate 13g of protein, 25g of carbohydrates, 9g of fat, and 242 calories. You can grab the intriguing double-dough snack from myvegan.com at £25.99 (35.32 USD) for a box of 12 and in four flavors, with Chocolate Chip, Peanut Butter, Chocolate Orange, and Caramel Latte.