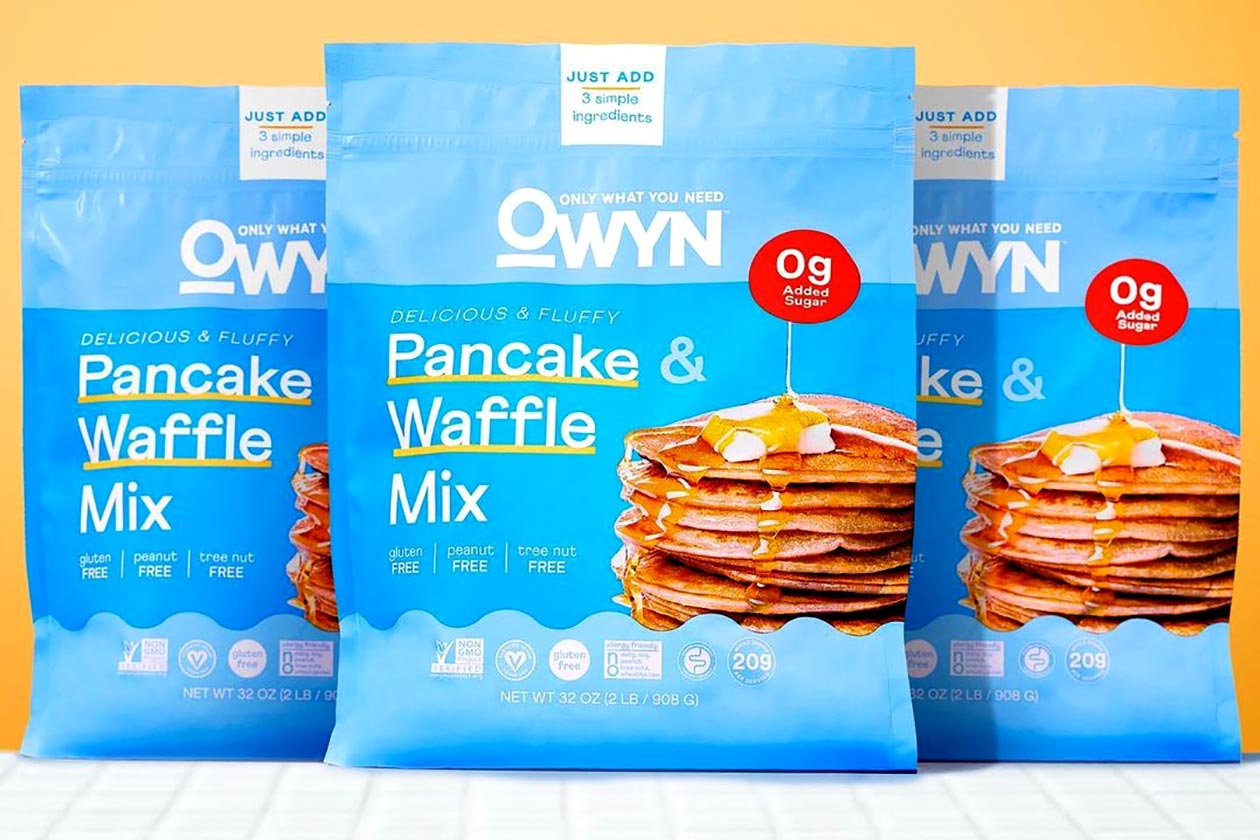 The brand Only What You Need, more commonly and simply known as OWYN, has released a new type of product that is slightly different from its usual theme of clean and nutritious ways to get more protein into your diet. The latest addition to OWYN's lineup of protein powder and protein RTDs, is Pancake & Waffle Mix to make fluffy and flavorful pancakes.
OWYN's Pancake & Waffle Mix gives you plenty of powder in every bag with 84 servings, each providing 3g of protein, 1.5g of fat, a high 27g of carbohydrates with zero sugar, and 140 calories. As you can see, the product is not protein-packed like the rest of OWYN's catalog, but they're a nice alternative to traditional pancakes with zero sugar, and they're plant-based.
OWYN also prides itself in making the new Pancake & Waffle Mix with only seven ingredients, including the likes of oat and rice flour, tapioca starch, salt, and the natural sweetener monk fruit. The brand makes it impressively easy to turn the powder into pancakes and waffles, with simple instructions and only three ingredients quired outside of the supplement itself.
Pancake & Waffle Mix is available now through OWYN's online store at $24.99 a bag, although like with any of its other products, if you choose to subscribe, you'll get 20% off to bring the baking mix down to $19.99.