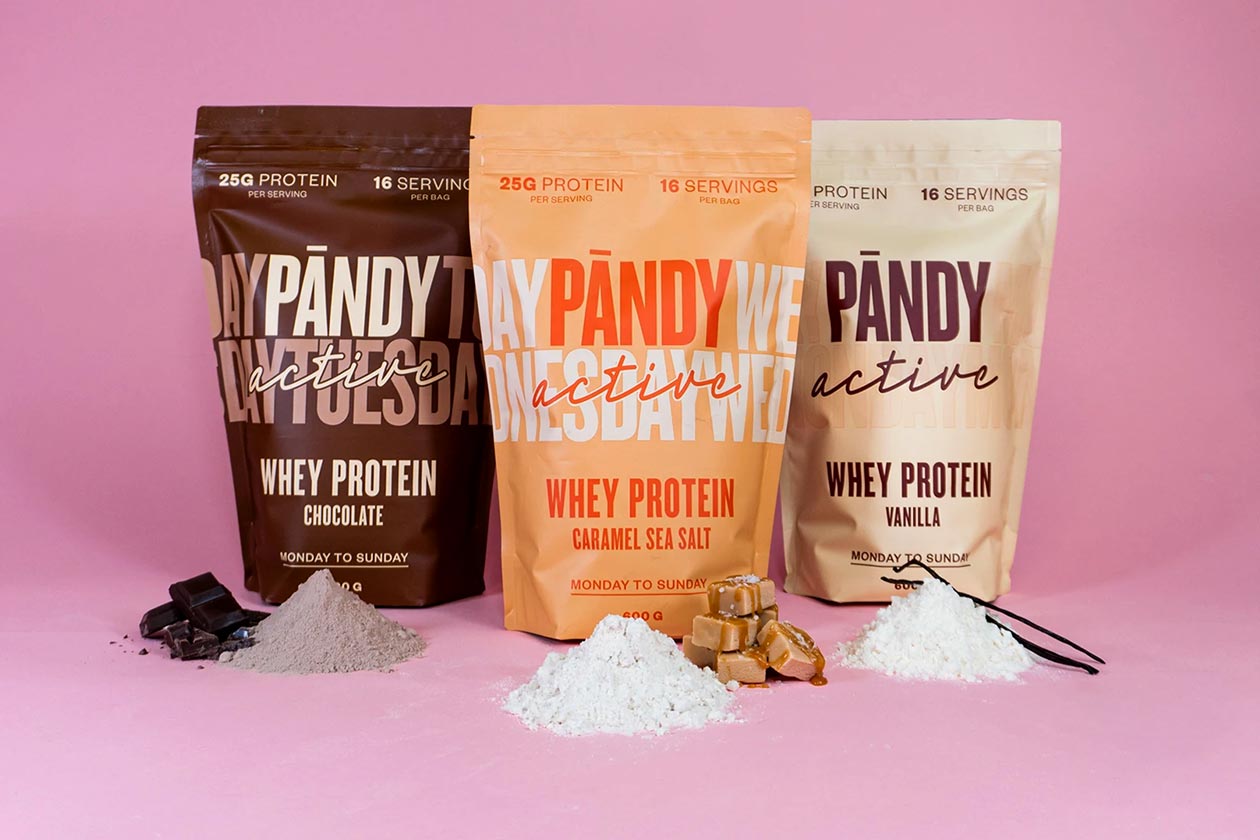 Something of a trend with functional companies is the move into more traditional supplements such as pre-workouts, protein powders, aminos, and other popular categories. The original Swedish protein candy brand Pandy has just gone ahead and done that, introducing its first-ever actual supplement with the protein powder, Active Series Whey Protein.
Pandy's debut supplement, Active Whey Protein, is relatively straightforward, featuring a whey concentrate-based formula also including skimmed milk powder and a few flavoring ingredients. That typical formula results in an equally typical nutrition profile with 25g of protein per serving, 2.4g of fat, 4.87g of carbohydrates, 4.12g of sugar, and 143 calories.
Those macros are for Pandy's Chocolate flavor of its first Active Series supplement, with just two others on its menu in Vanilla and a less common Caramel Sea Salt. It is worth noting the brand categorizes Active Whey Protein under its new Active Series, a family of active lifestyle products, suggesting this is only the beginning of Pandy's dive into supplements.
The Active Series Whey Protein has been both announced and launched today, and you can now purchase it directly from Pandy's online store at €21.90 (24.80 USD) for a small 600g bag of 16 servings.