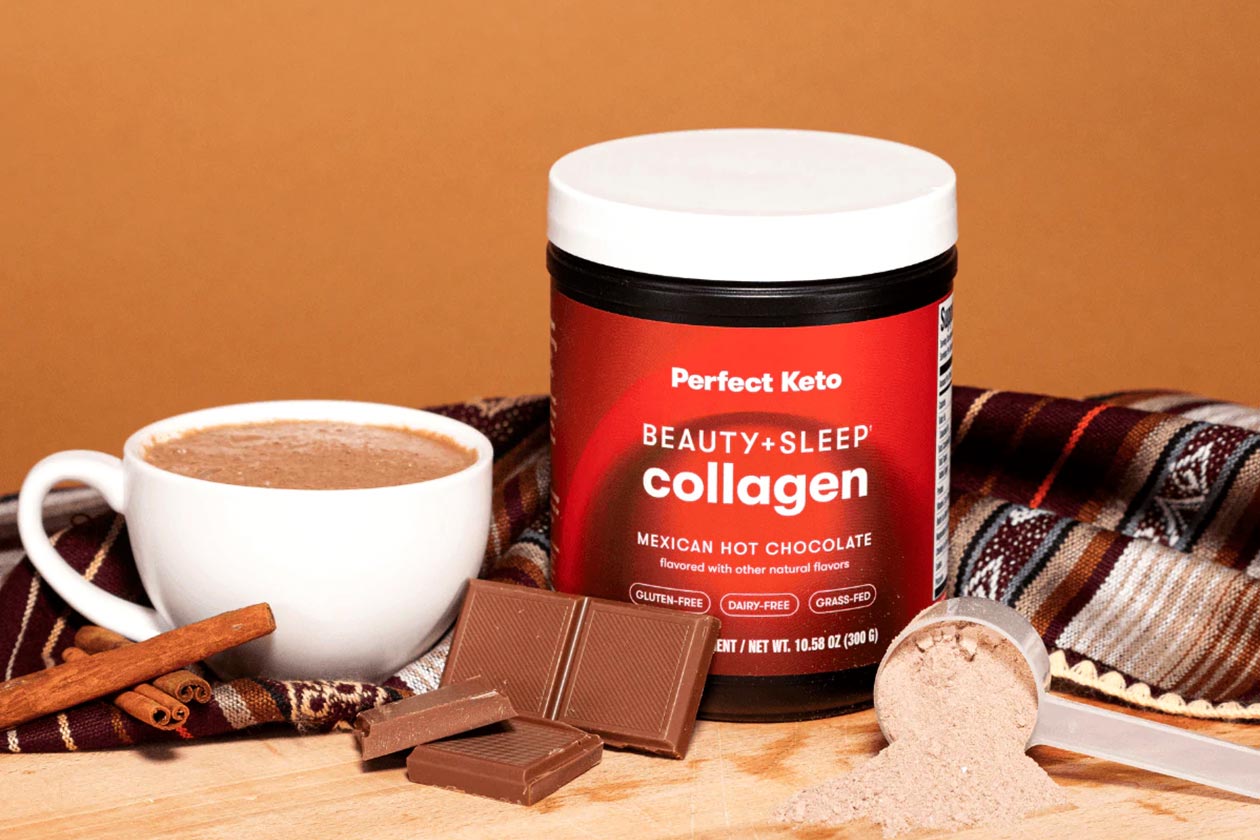 The keto-friendly brand Perfect Keto has another collagen supplement out this week, separate from its original and straightforward Keto Collagen named Beauty + Sleep Collagen. Its point of difference is revealed in the name, as it is indeed a collagen-based product infused with added ingredients to support relaxation and provide beauty benefits.
Perfect Keto's Beauty + Sleep Collagen features 7g of hydrolyzed bovine collagen to take care of the collagen part of its name. Then, to support the sleep and beauty parts of the experience, you get half a gram each of lysine and glycine, 150mg of theanine, vitamins and minerals, including biotin and vitamin C, 300mg of ashwagandha, and 40mg of hyaluronic acid.
You don't get as much collagen in Beauty + Sleep Collagen as you do in Perfect Keto's simpler Keto Collagen, although since that comes in an unflavored option, you can always add it in. While the supplement's name does say "Sleep" it is intended for any time you want to relax and unwind, whether that be before bed or when you get home from a long day of work.
Perfect Keto's Beauty + Sleep Collagen also aims to be a beverage experience, being able to be served with warm milk and available in three flavors, Mexican Hot Chocolate, Berry Lavender, and Turmeric Coconut Latte. The functional supplement is in stock on the brand's website at a discounted $34.39 for a tub of 20 servings when using the limited coupon "SLEEPFIRST".