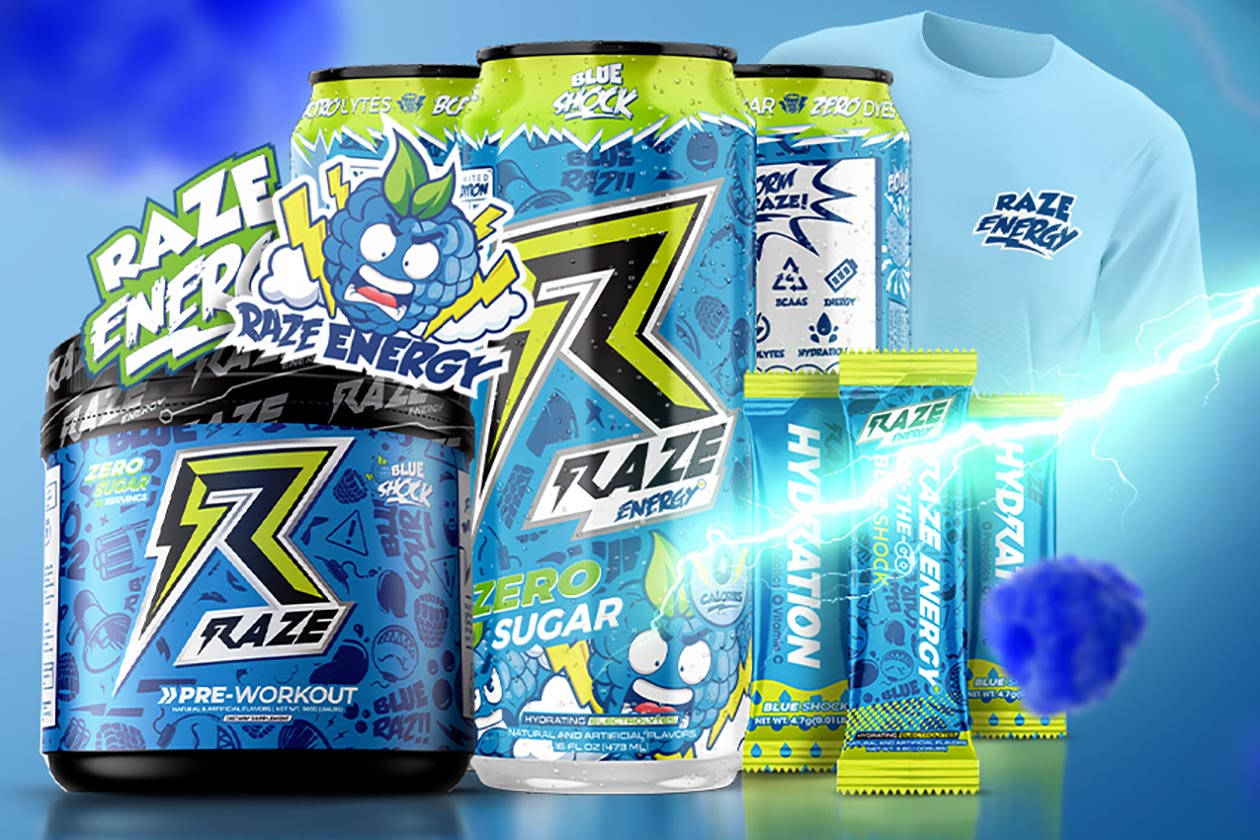 Last week, when the beverage brand RAZE launched its latest product extension in the hydration and performance supporting RAZE Hydration, it did so in one flavor with Blue Shock. That is the same flavor the brand recently released as its first limited-time taste for 2022 for the popular RAZE Energy drink, although by the time RAZE Hydration arrived, the beverage had sold out.
We have some good news for those who missed out on the quick availability of RAZE Energy's limited edition Blue Shock flavor, and you will want to act quickly this time around. RAZE has decided to bring back the Blue Shock flavor of its energy drink for another limited launch; however, there is a bit of a catch, as if you want to get your hands on the drink, it's not all you have to purchase.
The Blue Shock RAZE Energy drink has returned in a special edition bundle with a dozen cans, 12 samples of Blue Shock RAZE On-The-Go powder, 12 sticks of the new Blue Shock RAZE Hydration, and two RAZE decals. It is appropriately called the Blue Shock Bundle, obviously due to how many Blue Shock-flavored products it has, and it'll cost you $49.99, while stocks last.