Jan 10th, 2022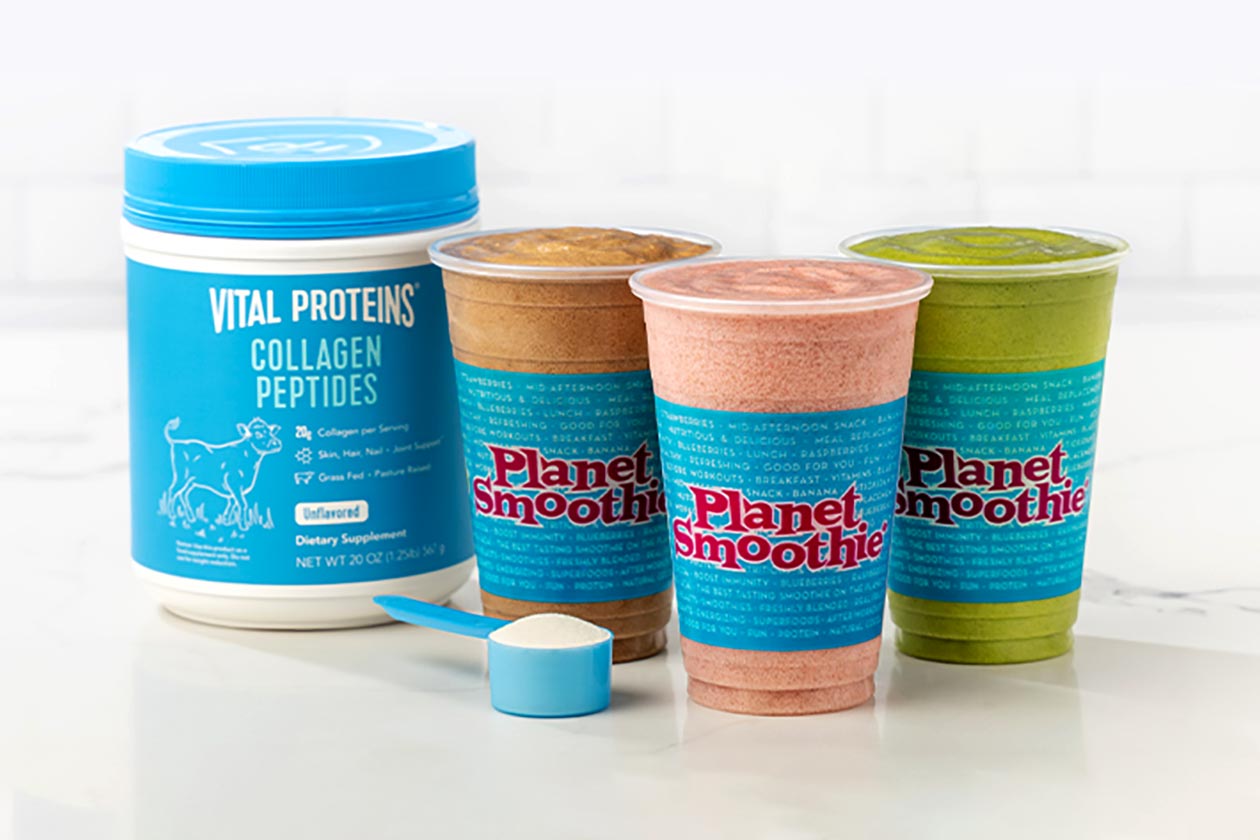 The collagen specialist Vital Proteins has teamed up with the smoothie giant Planet Smoothie to add three delicious functional options to its extensive selection of smoothies at its over 100 locations nationwide. All of the beverages are infused with Vital Proteins' signature supplement, Collagen Peptides, providing a reliable source of collagen to support healthy hair, skin, and nails.
The Vital Proteins lineup at Planet Smoothie includes Vitality Vibes, featuring a blend of greens, tropical pineapple, passionfruit, and bananas. You then have Get Up & Glow with peanut butter, cocoa, bananas, frozen yogurt, granola, and coffee, and Wellness Warrior with strawberries, bananas, orange juice, chia seeds; and all with a single scoop of Vital Protein's Collagen Peptides.
It's always fun to see supplement companies of any kind partnering with mainstream and widespread establishments like Planet Smoothie, as it's a great way to bring people into the market. If you'd like to try any of the Vital Proteins-infused creations at Planet Smoothie, they'll be available at all of the smoothie specialist's many locations across the country through until the 1st of May.