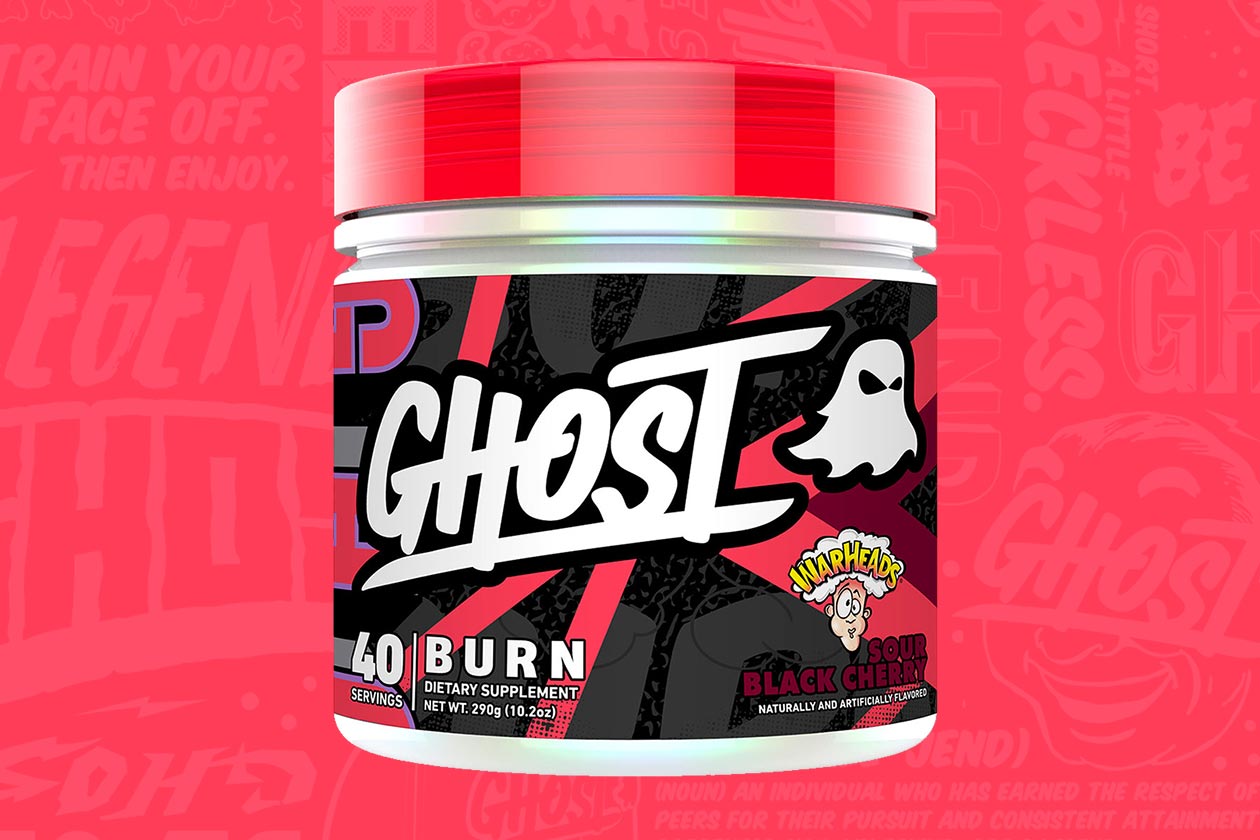 At the start of 2020, Ghost launched a spin-off of its top-rated fat burner, Ghost Burn, with the special edition and darker-branded Ghost Burn Black. The supplement was made available through the brand's major retail partner GNC and its own online store. Two years later, for 2022, the weight loss product is back in the headlines with a fresh new flavor.
Ghost's comprehensive and slightly more thermogenic and appetite-controlling Ghost Burn Black has all of the same ingredients and transparent dosages as the original. That includes several fat-burning features such as a combined 3g of carnitine from carnitine tartrate and acetyl-l-carnitine, a solid 600mg of KSM-66 ashwagandha, and 1.5g of garcinia.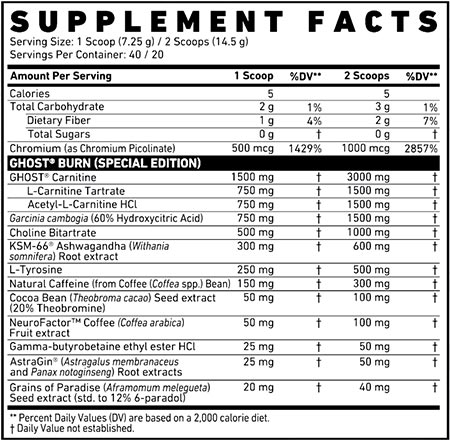 We've added the facts panel for Ghost Burn Black in the image above, which has a lot of the same ingredients as the regular Ghost Burn, with a couple of differences. As for the new flavor of Ghost Burn Black, joining its first options, Pineapple and an authentic Welch's Grape, is another collaboration in the candy creation Warheads Sour Black Cherry.
You can grab Ghost Burn Black over on gnc.com, where the all-new Warheads Sour Black Cherry is listed separate from Pineapple and Welch's Grape, but at the same price of $49.95 for a tub of 20 full servings.