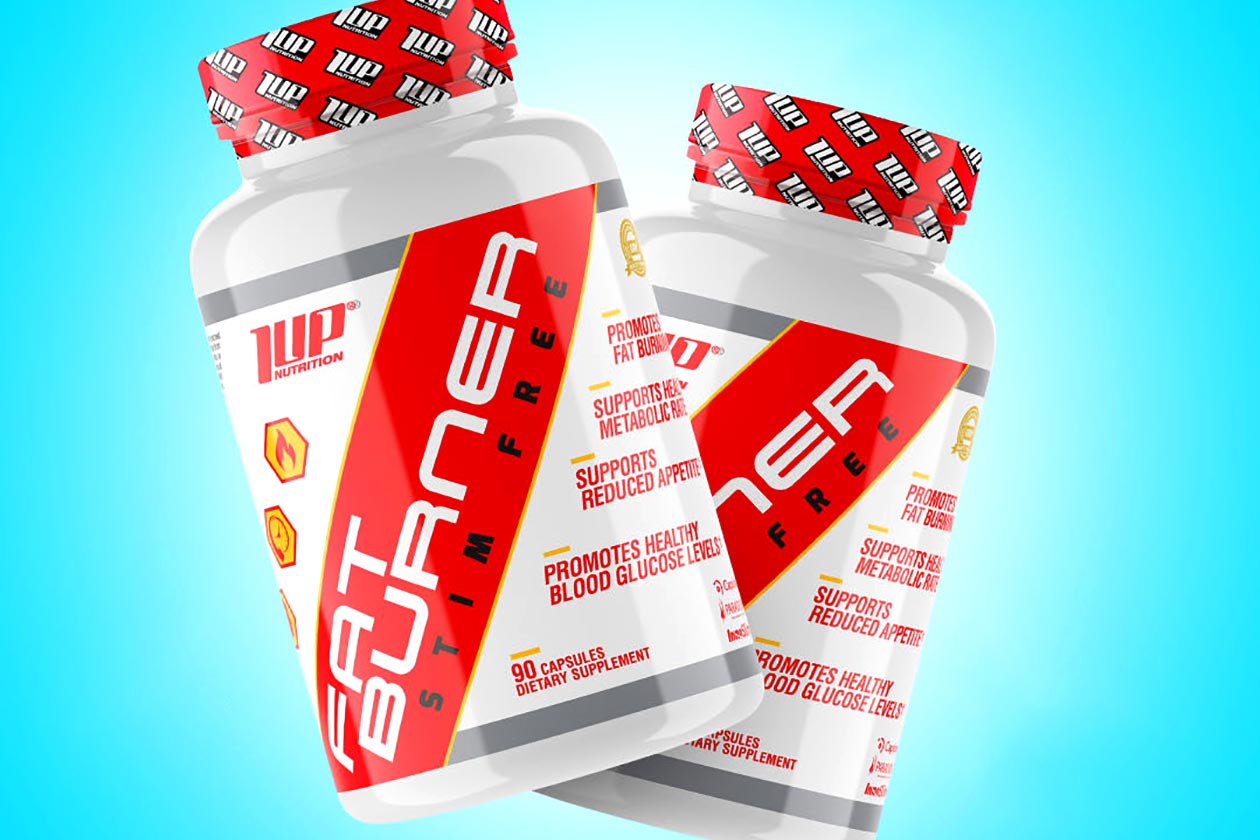 1 Up Nutrition has launched another supplement for the saturated world of weight loss with the category-named Fat Burner Stim Free. As the product says right in its title, it is designed to help burn fat and without the use of any stimulants. The brand designed Fat Burner to reduce appetite, promote healthy blood glucose, and enhance metabolism, all leading towards that goal of improving weight loss.
1 Up Nutrition's Fat Burner Sitm Free features a healthy selection of reliable ingredients and dosages, a few of them being premium branded ingredients, including the patented InnoSlim at a solid 250mg a serving. Capsimax is in there as well at 100mg, alongside Paradoxine grains of paradise at 40mg, and the non-branded ingredients olive leaf, hibiscus flower, fucoxanthin, and 15mg of GBB to make you sweat.
Stimulant-free supplements specifically formulated for weight loss have become more and more common over the years. They have the added benefit of not needing to drop your pre-workout as you do when using a stimulant-powered fat burner, making them much more versatile. 1 Up Nutrition now has something in that area and it'll cost you $54.95 for a bottle of 30 servings through its website.