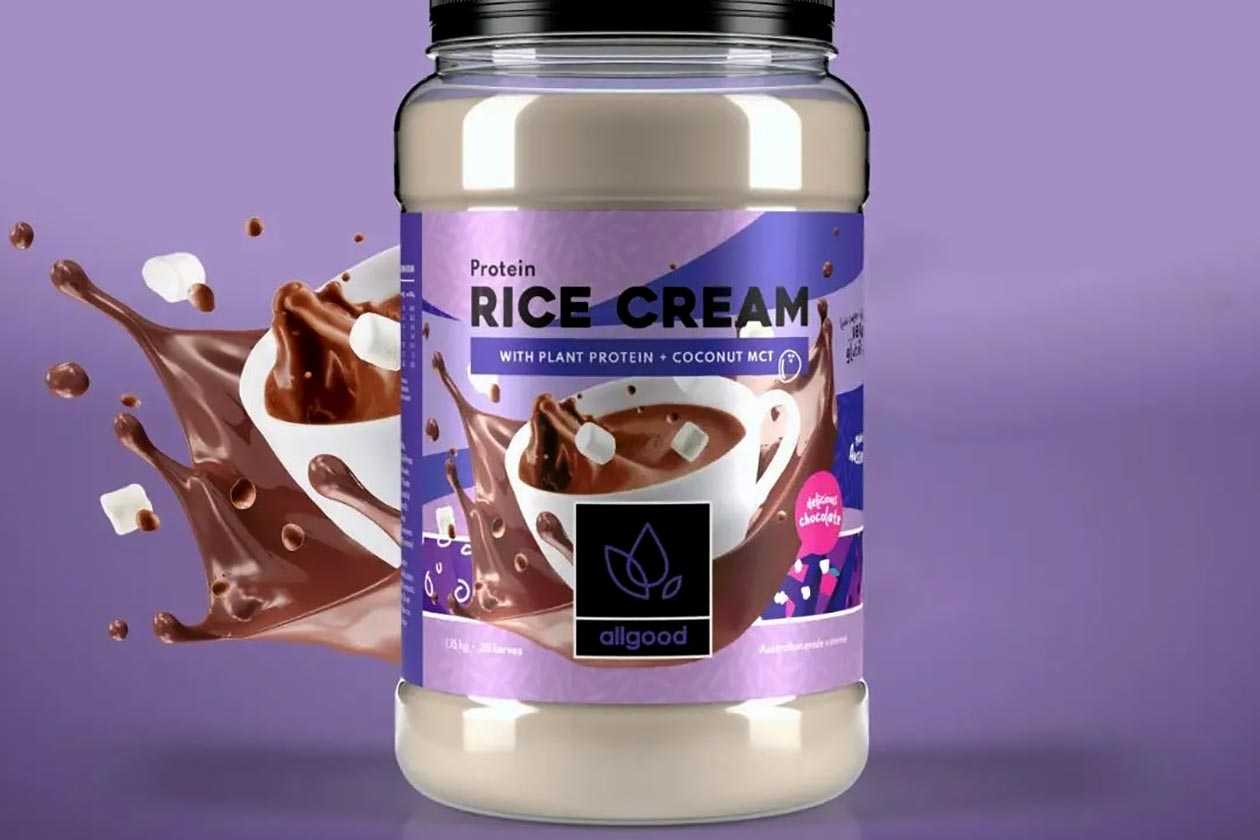 Previously known as Limitless Nutrition, AllGood Nutrition has announced the coming of a second protein powder, and it is in the same kind of area as its other competitor, being a vegan-friendly product. The upcoming supplement is named Protein Rice Cream, and its point of difference is in its ingredients, as it is still primarily a product that's a good source of plant-based protein.
AllGood Nutrition's Protein Rice Cream gets its protein from rice, hence the name of the supplement, and to give it a smoother consistency, the brand has also thrown in MCTs as a healthy source of fat. We're not sure on the product's precise nutrition profile, but again, it is a protein powder we imagine it's fairly typical like AllGood's other competitor with 24g of protein and 139 calories.
Protein Rice Cream is said to be launching very soon in AllGood Nutrition's home country of Australia in a rather large 1.35kg tub and we've seen just two flavors confirmed so far in a traditional Delicious Chocolate and Vanilla Cinnamon.