When the collective brand Ambrosia launched Kinetic, it was a fairly big deal as it was the first-ever product from the reputable brand in the highly competitive pre-workout category. It's not often Ambrosia tackles mainstream categories like that, although to kick off the month of March, that is precisely what the brand is looking to do again in another popular space.
On the first day of March, Ambrosia is officially launching Ember, a comprehensive fat burner promoting support for appetite control, mood enhancement, and overall weight loss. You can see the complete and fully transparent combination of components supporting those benefits in the facts panel below, including several premium branded ingredients like Dynamine and CoffeeBerry.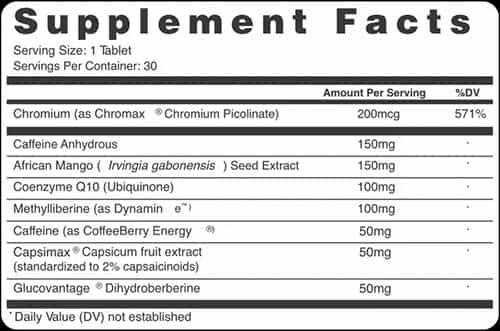 Alongside the Dynamine and CoffeeBerry, included at 100mg and 50mg respectively, Ambrosia has packed Ember with 150mg of the always reliable caffeine anhydrous for energy, another 150mg of African mango, and 100mg of coQ10. There are two other premium compounds in the mix with Capsimax cayenne and the popular GDA ingredient GlucoVantage, both at 50mg each.
While March 1st doesn't sound all that close, it actually is, being a week from today, at which point you'll be able to purchase Ember directly from Ambrosia through its website. We'll be sure to share any additional pieces pieces of information when they are available, but again, much like with Kinetic, Ember is going to be an important drop for the brand being its first fat burner.