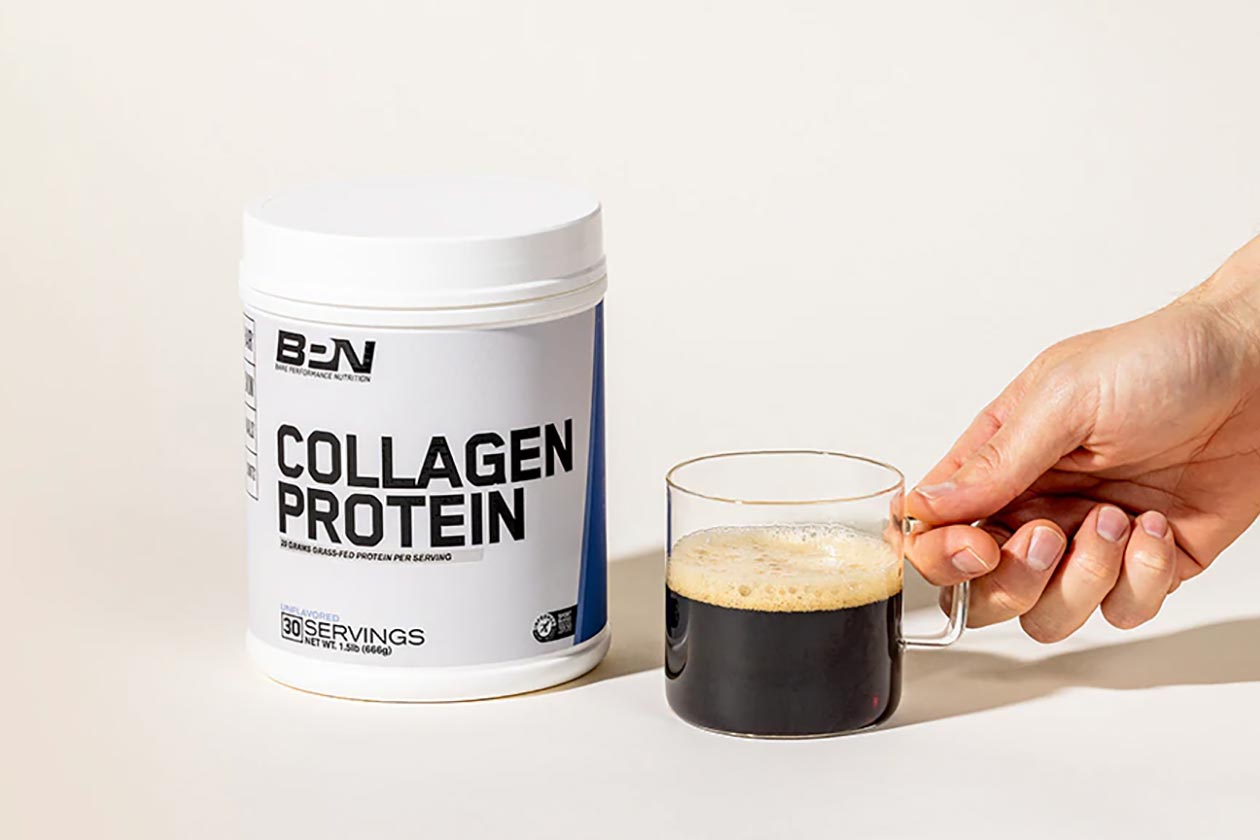 Bare Performance Nutrition, more simply known as BPN, has dropped a supplement that almost every competitor already has these days with the simply named Collagen Protein. The product is relatively straightforward, featuring only two ingredients but one main one, with a combination of grass-fed bovine collagen hydrolysate and pink Himalayan salt.
Collagen Protein from Bare Performance Nutrition is only available in unflavored powder, with a typical collagen nutrition profile of a solid 20g of protein per serving, no carbohydrates, zero fat, and a lean calorie count of 80. The health and wellness supplement promises all of the usual collagen benefits providing support for healthy hair, skin, nails, and joints.
Bare Performance Nutrition's Collagen Protein is available directly through its website at a reasonable $39.99 for a tub of 30 servings, and once again, it only comes in Unflavored powder at the moment with no actual tastes to choose from yet.