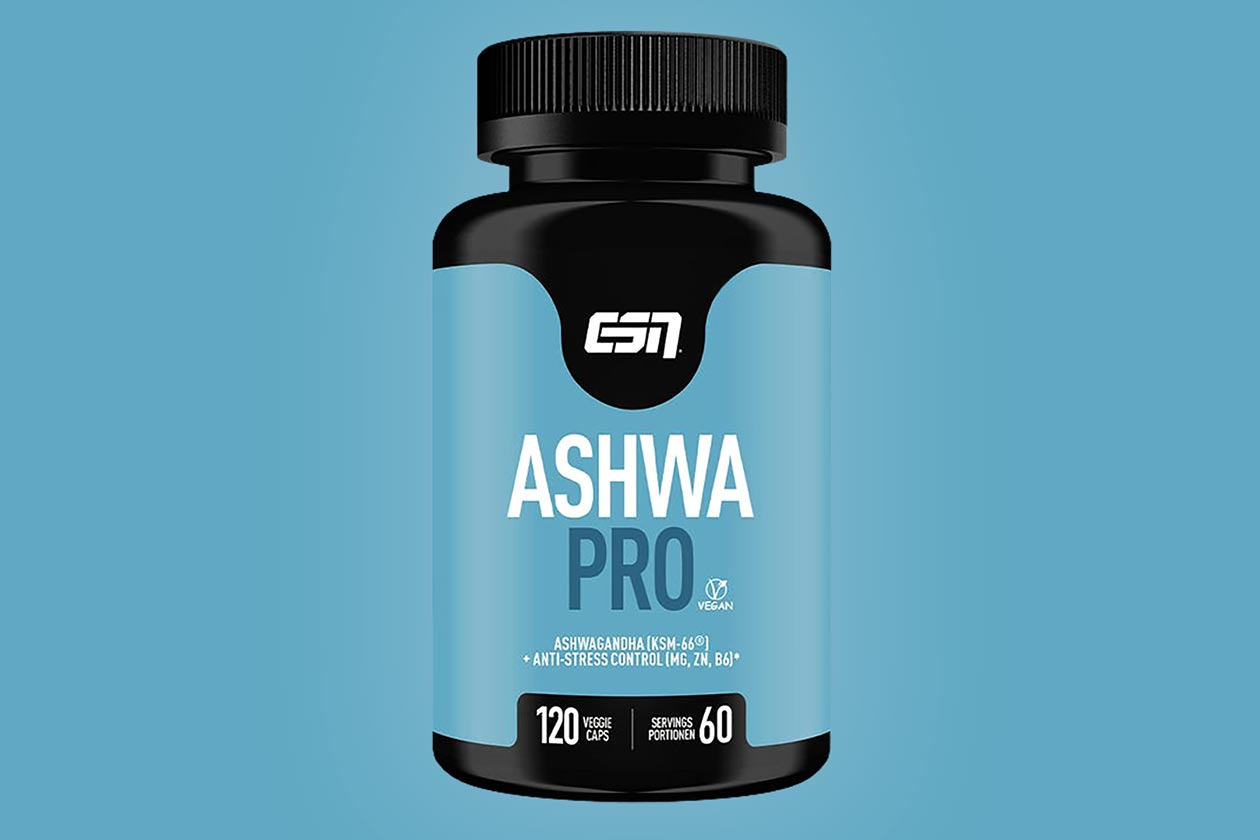 The always busy European supplement company ESN, maker of the top-rated Designer Protein Bar, has launched something a little simpler in its part of the world named Ashwa Pro. With a name like that, you could probably guess what the product is all about, and it is indeed an ashwagandha-based formula to support stress, anxiety, and relaxation.
ESN's Ashwa Pro packs a full 600mg of the heavily studied and proven KSM-66 branded ashwagandha in a two capsule serving with 60 of those servings in every bottle. To make the supplement a more complex and fitting for its "Pro" name, the brand has included the classic ZMA combination of zinc, magnesium, and vitamin B6, all wrapped in vegan capsules.
Ashwa Pro is already out and available in Europe, with ESN's website being one of the places currently stocking the product at a reasonable regular price of €19.90, although for a limited time, that is discounted down to €15.92 (17.94 USD).