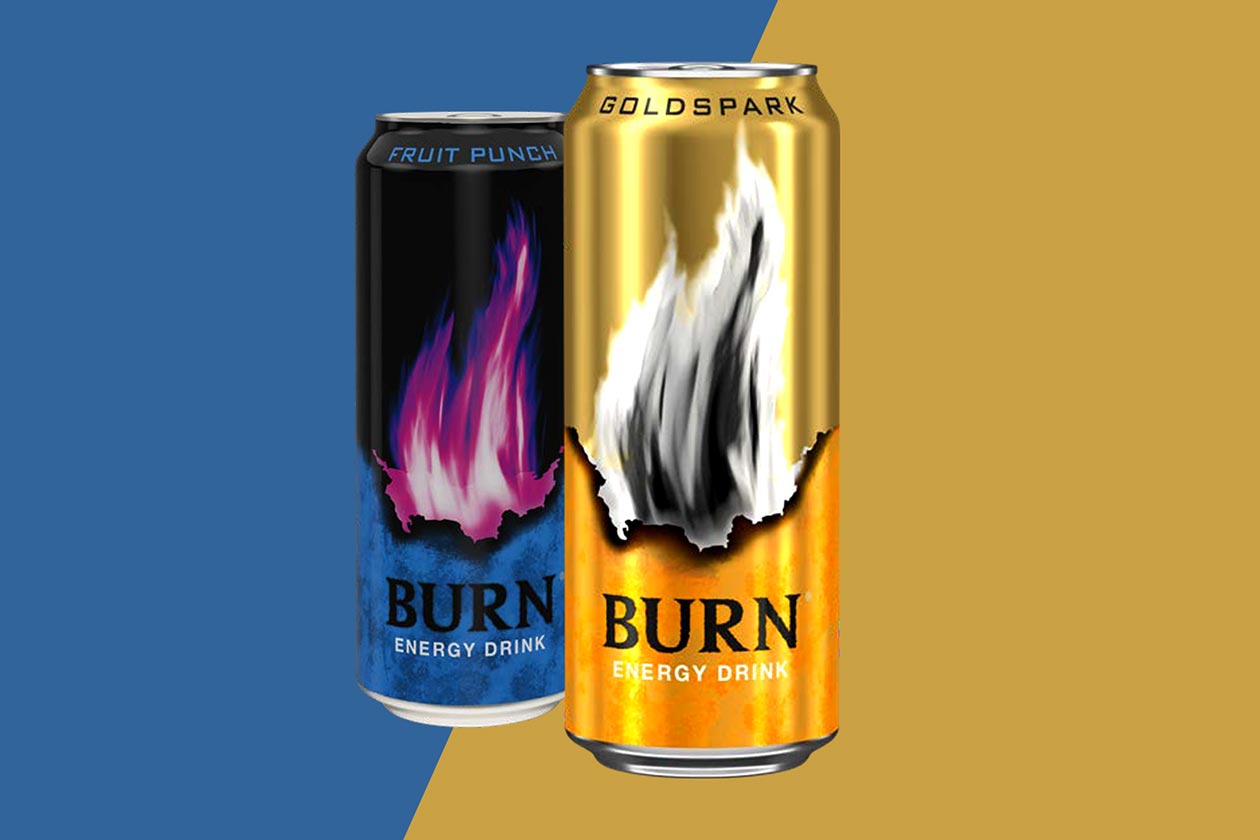 Burn is a popular energy drink primarily available in many of the countries that make up Europe, including the likes of Portugal, Poland, Hungary, Ukraine, and Estonia. There are a few other places around the globe you can find it, such as Brazil, Morocco, and South Africa, either way; it's not a beverage you'll see on shelves anywhere in North America.
The flagship Burn energy drink comes in a slim and sleek 250ml can, packing a fairly light 80mg of caffeine, with several flavors to choose from, some of which have zero sugar. In 2021, the brand welcomed two new flavors to its lineup in Dark Energy and Peach, and now we have confirmation fans are in for at least two more sometime in the year 2022.
We don't know exactly when either of the new Burn energy drink flavors is arriving, only that they're coming this year with a traditional supplement taste in Fruit Punch and the mysteriously named Gold Spark. You can see both of those flavors in the image above, with no other details available, such as nutrition, just the names of the all-new flavor experiences.