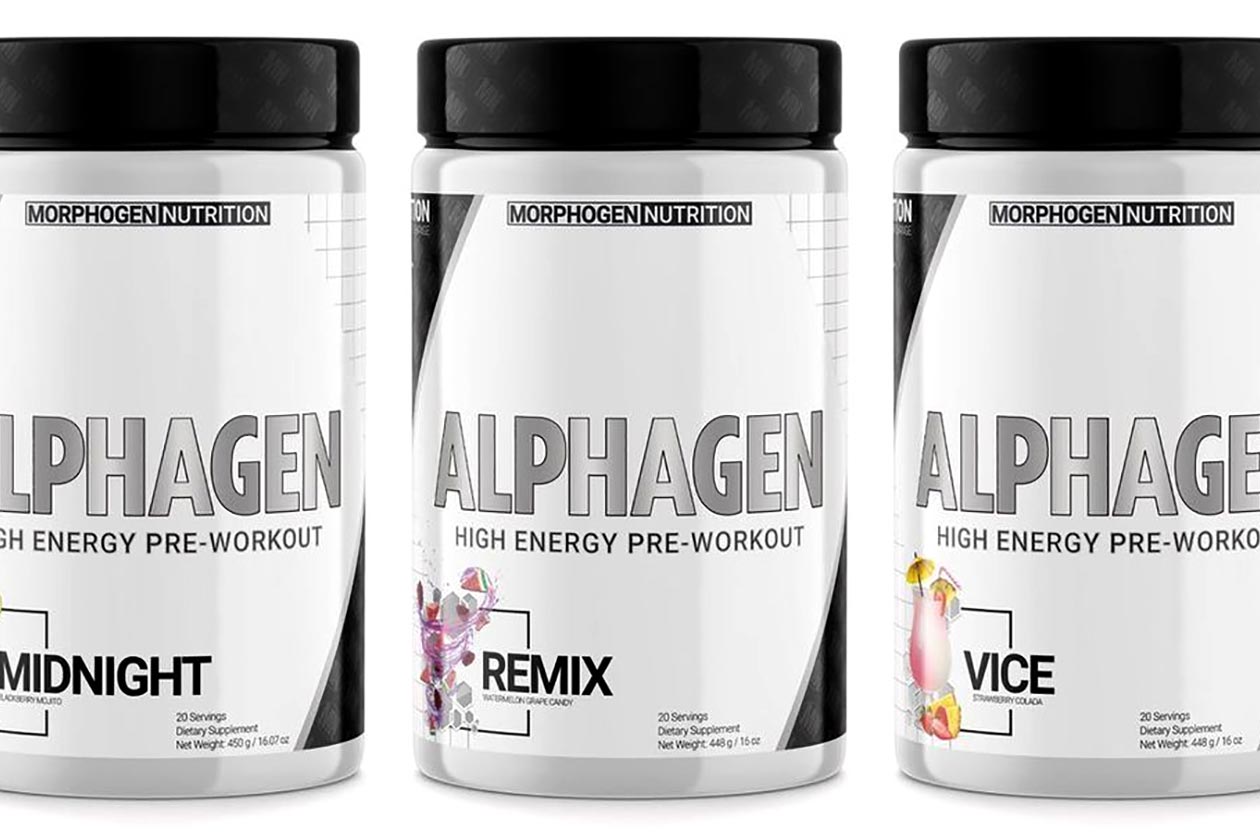 It's been a while since we've seen anything new from the team at Morphogen Nutrition, which has always been quite a hard-working and ever-evolving supplement company. As you'd expect from the reputable brand, silence doesn't mean it's not been doing anything; in fact, it's quite the opposite as Morphogen has quietly been working on a complete rebrand.
Morphogen Nutrition has unveiled that fresh new branding this week, with a much more modern and upbeat look and feel compared to its previous offering. The brand's pre-workout Alphagen can be seen in the image above wearing the new and improved Morphogen label design, although the outside isn't all that's changing with that specific supplement.
An all-new formula is also coming with Morphogen Nutrition's rebranded Alphagen, and like the original, it is absolutely loaded. The product is built for a comprehensive experience, with reliable ingredients and solid dosages for energy, focus, pumps, and performance. There is actually a dose in the supplement that we haven't seen before, or anything even close to it.
We've added the facts panel for Morphogen Nutrition's 2022 edition of Alphagen in the image above, with that star highlight being a huge 10g of tyrosine in each of its maximum 20 servings per tub. That's an amount we haven't seen any competitor come close to, and it's alongside other impressive ingredients such as 8g of citrulline malate to enhance pumps, eria jarensis for intense energy, and 600mg of alpha-GPC to further improve focus.
The launch date for Morphogen Nutrition's rebrand and refreshed pre-workout is the 11th of this month, which is not far away on Friday of next week. The packed-out Alphagen will be available directly from the brand through its online store with 20 servings per tub in at least three flavors; Midnight (blackberry mojito), Remix (watermelon grape), and Vice (strawberry colada).