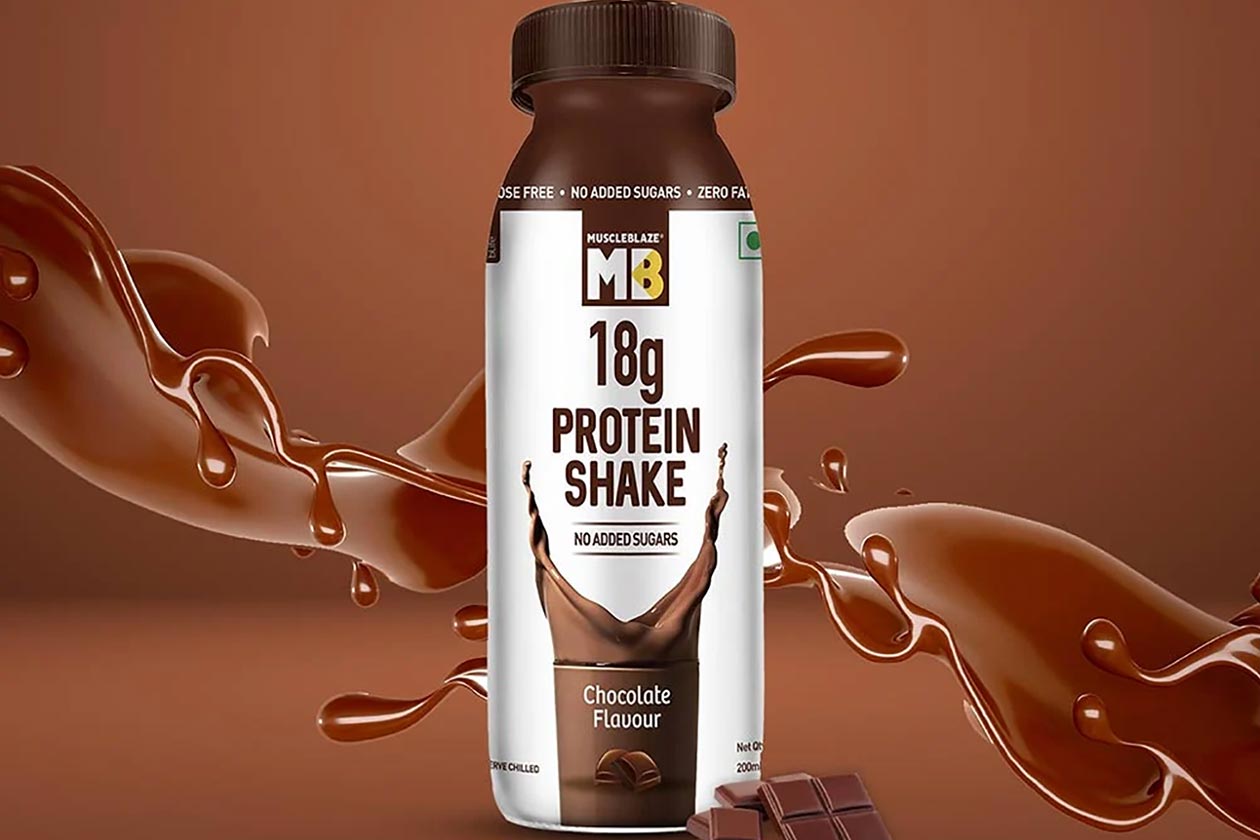 While MuscleBlaze isn't a US-based supplement company available in India, it develops and expands its lineup as frequently and consistently as one. The growing brand covers a mountain of different categories, which it has added to this week with a type of product it surprisingly didn't already have, introducing the on-the-go MuscleBlaze Protein Shake.
MuscleBlaze's Protein Shake is a fairly straightforward protein RTD, made mostly with skimmed milk and milk concentrate to provide a solid 18g of protein per shake. It doesn't come in an overly large bottle, featuring a volume of 200ml, with its other macros being an extremely varying 8 to 17g of carbohydrates, under a gram of fat, and 108 to 144 calories.
The carbohydrates have such an extensive range as, of Protein Shake's three flavors, one of them is not free of added sugar and has much higher carbohydrates. The leaner options are Chocolate and Strawberry, while MuscleBlaze's Chocolate Mint sits on more than twice the carbs of Strawberry at 17g with 8.5g of that sugar.
MuscleBlaze's Protein Shake is available now through its official online store and interestingly, the price of the no added sugar Chocolate and Strawberry flavors is not the same as Chocolate Mint. The leaner options will cost you a reasonable ₹504 for a pack of six bottles, whereas Chocolate Mint and its higher carbohydrates run you ₹420 (5.62 USD).