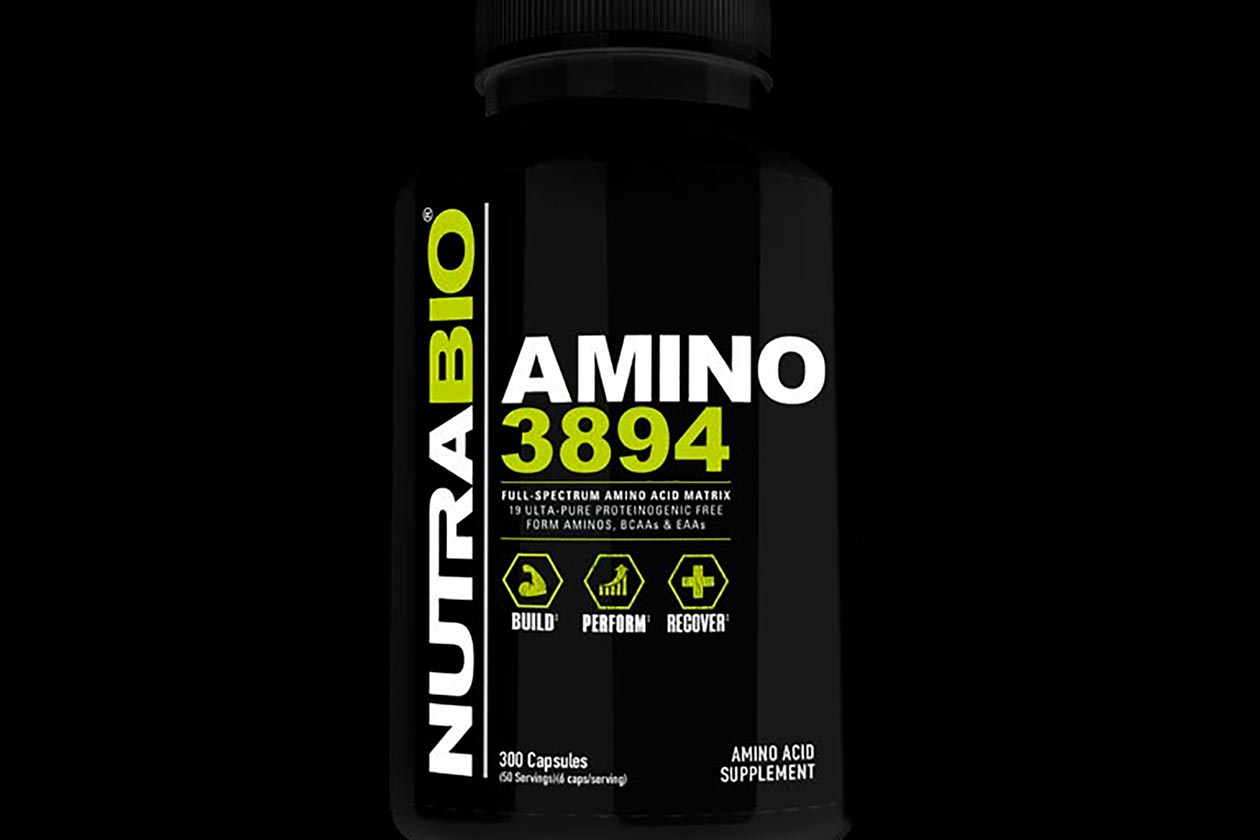 Next week Nutrabio is dropping another amino acid supplement, and it is quite different from its handful of others out there, aiming to provide a broader range of aminos to support muscle recovery and repair. The name of the product is Amino 3894, and it gets that from the formula as it features a precise 3,894mg of amino acids, including BCAAs and EAAs.
As mentioned, the key feature of Nutrabio's Amino 3894 is its broader range of amino acids; in fact, it calls out that highlight on the front of its bottle with 20 different aminos making up that 3,894mg per serving. Of that almost 4g, the BCAAs are responsible for 825mg, and the nine EAAs combine for 1.79g, leaving the rest for the other ten other aminos in there.
Amino 3894 was originally put together for Nutrabio's partners in the Middle East, but again, it is getting a launch here in the US sometime next week through the brand's official online store at nutrabio.com. The amino-powered supplement does have a good amount of servings per bottle at 50, so you can take two a day and be good for almost a whole month.