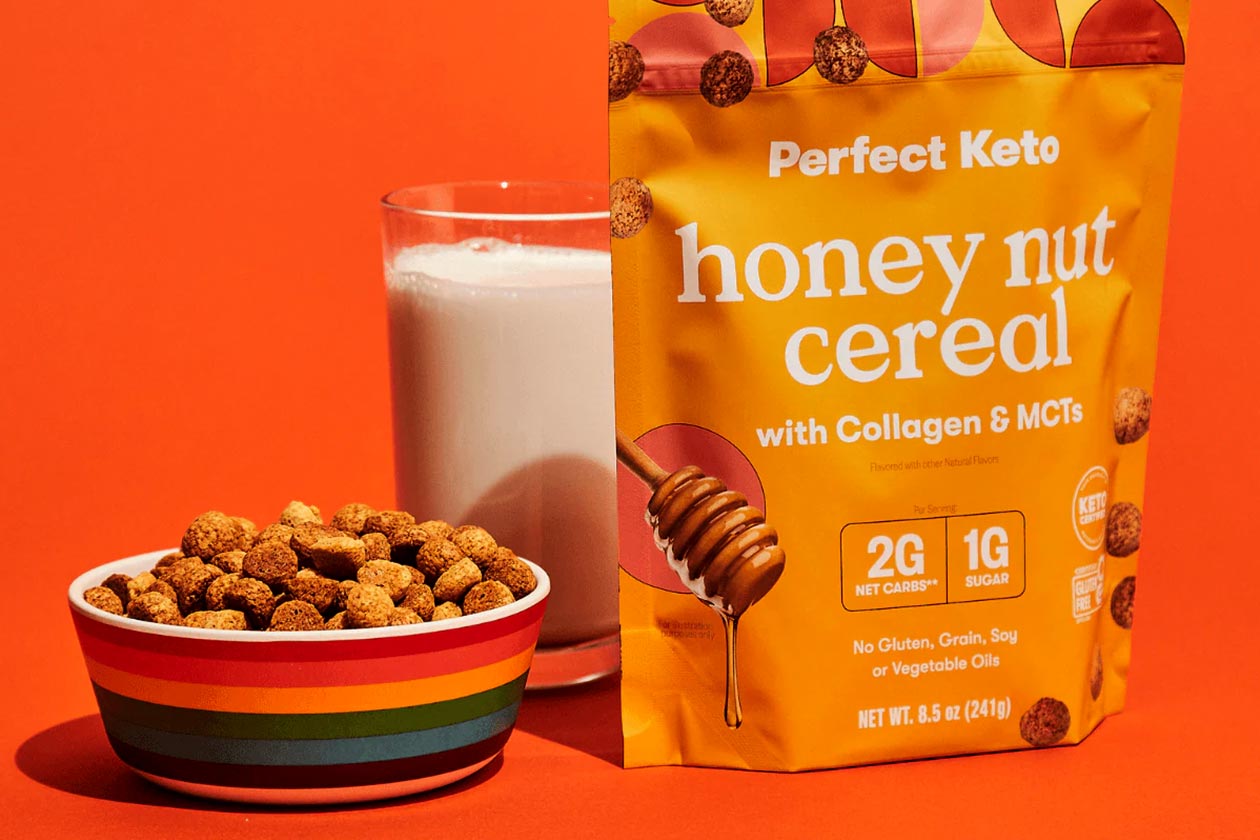 Keto-friendly brand Perfect Keto is filling another time of day with its latest functional food, and while it can technically be eaten at any point in the day, breakfast is the more ideal time. The always creative company has introduced Perfect Keto Cereal, a clean and nutritious, crunchy breakfast cereal available in two traditional cereal flavors, Honey Nut and Cinnamon.
The latest Perfect Keto innovation is made using almonds, tapioca fiber, milk isolate to give it extra protein, the sweetener erythritol, MCTs, and collagen, coming together for a clean keto-style nutrition profile. Each 40g serving of Perfect Keto Cereal has 9g of protein, 6g of fat, and 17g of carbohydrates with only 2g of net carbs and 1g sugar, and 100 calories.
The cereal itself is crispy and crunchy miniature pieces, like traditional cereal, but again, Perfect Keto has given it the keto twist, giving you more protein, reasonable fat, and low net carbohydrates. The product is available from perfectketo.com at $11.99 for a box of six servings, with bulk discounts going as high as 35% off to $7.80 a box when buying five or more.