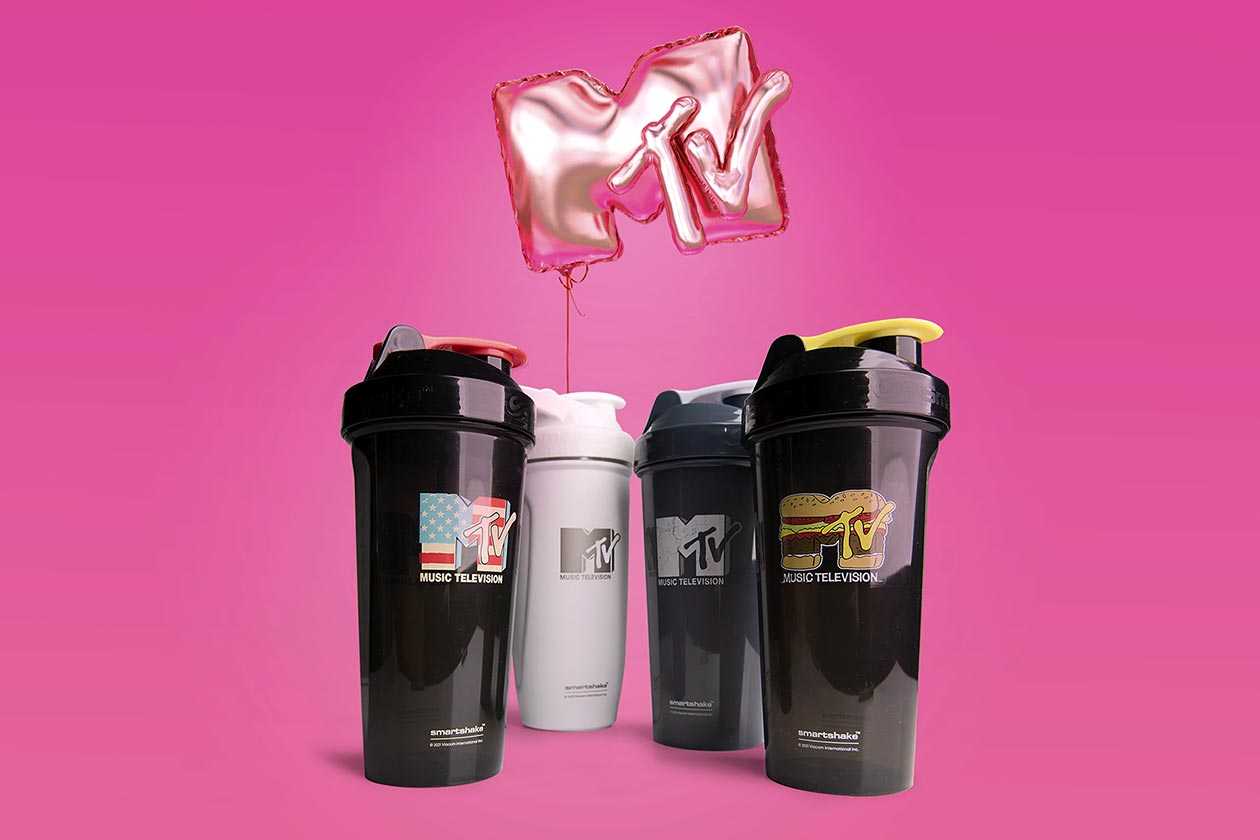 Since its first authentic collaboration series of shaker bottles in the Rock Band Collection, the compartment shaker brand SmartShake has partnered with several others for even more shaker series. There was the DC Comics Collection in late 2020, NASA-themed bottles in early 2021, Harry Potter just a few months ago, and now SmartShake has teamed up with the entertainment company MTV.
The Swedish shaker brand is bringing some 80s and 90s spirit into this decade with four authentic MTV designs, all featuring the recognizable MTV logo. In SmartShake's Lite bottle, there is a cracked logo, a patriotic American flag option, and MTV's stamp in the form of a cheeseburger, also in the brand's premium stainless steel Reforce shaker there is the classic MTV logo in silver on white.
All of SmartShake's authentic MTV collaboration shaker bottles are available through its online store starting today, with the Lite designs priced at $9.99 and the more robust stainless Reforce option at $19.99.