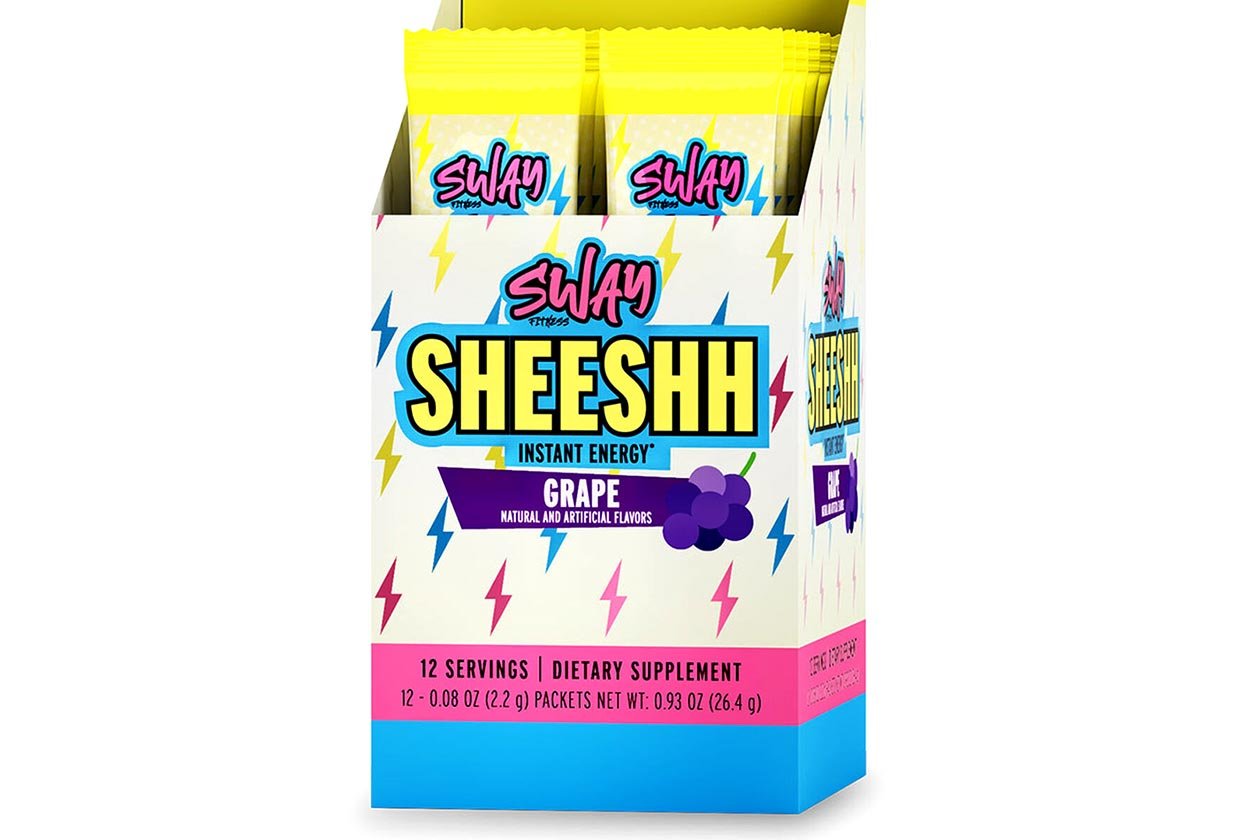 Sway Fitness is a new brand of sports nutrition supplements from the legendary Jim Stoppani and various influencers from the famous Sway House. It debuted with the category named Sway Fitness Pre-Workout, featuring a fairly mainstream combination of ingredients and dosages, a suitable price tag of $39.99, and it launched earlier this month at GNC.
There is now a second supplement from Jim Stoppani and the Sway House influencers with the more uniquely named Sheeshh. The formula powering this product is a lot simpler than that of Pre-Workout with a blend of vitamins and minerals, and three key ingredients in 100mg of theanine, 50mcg of huperzine a, and caffeine at a reasonable 150mg.
What makes Sheeshh and its energizing formula so interesting is that it comes in single-serving stick packs, although this is not your typical powder-into-water supplement. Jim Stoppani and Sway Fitness have created Sheeshh specifically for use as a dry scoop product; basically something you throw straight in your mouth. The supplement's powder is said to simply melt in your mouth without needing to add any water.
It's a fun and very different way to get energy on the go outside of your usual energy drink, whether it be energy for work, study, gaming, exercise, or anything in between. Sway Fitness Sheeshh is available now alongside Pre-Workout over at GNC, and while it is $23.99 in Grape or Sour Gummy flavors, you do only get 12 stick pack servings per box.