5% Nutrition has revealed and released a new on-the-go protein snack that's not only separate from its Knock The Carb Out Bar, but it's in a completely different format. The brand has introduced its high-protein Snack Time, and instead of coming in the typical form of a protein bar, cookie, chips, or even ready-to-drink, it comes in convenient pouches.
5% Nutrition's Snack Time is high protein peanut butter in a pouch that you simply knead then squeeze out for a smooth snack providing a solid 14g of protein. The other macros you get from an entire 47g pouch of Snack Time are 10g of carbohydrates with a gram of that fiber and 7g sugar, and an expected high 19g of fat, for a total calorie count of 260.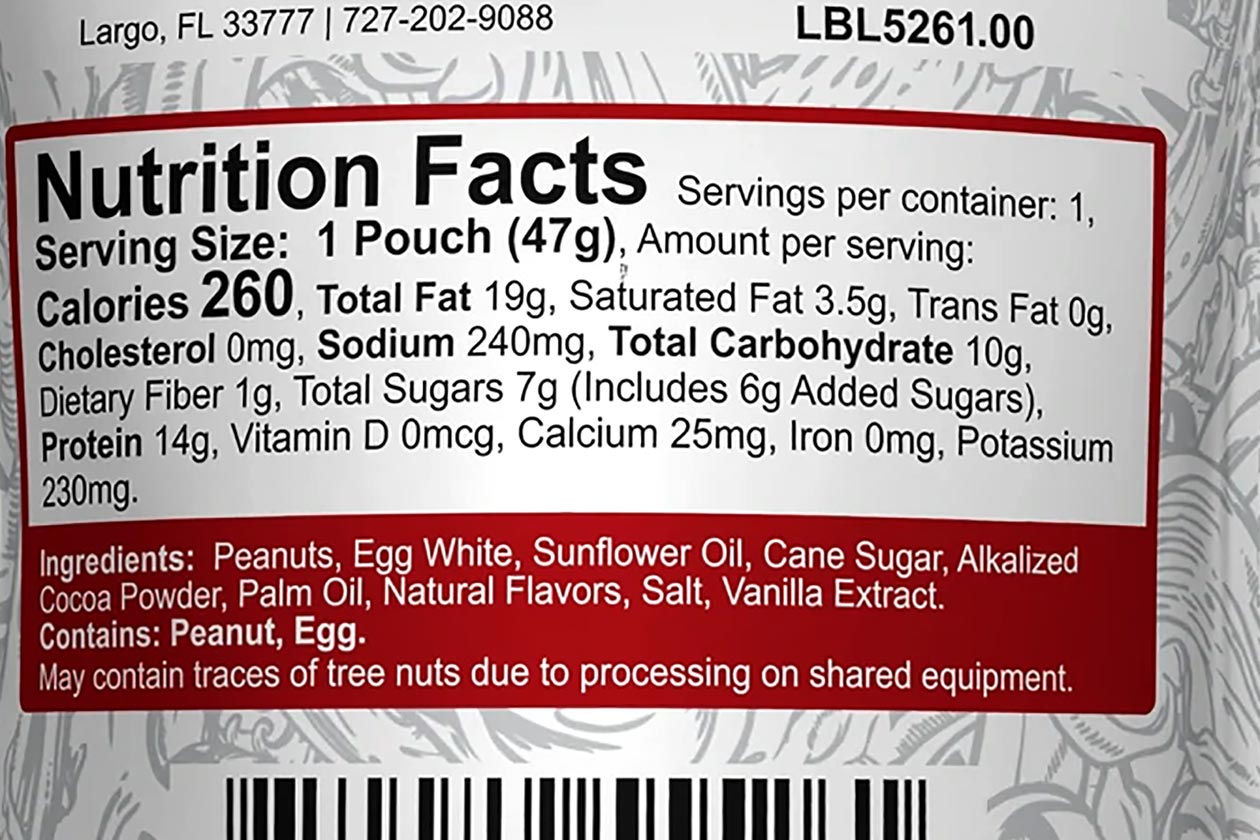 The ingredients 5% Nutrition has used to make Snack Time are all relatively clean, with peanuts, egg white for the high protein, cane sugar, palm oil, and cocoa powder in the Chocolate Peanut Butter flavor. There are only two tastes to choose from for the product at launch, with the Chocolate Peanut Butter sitting alongside a similar and simpler Peanut Butter.
Snack Time is a relatively simple product, but most nutritious protein snacks are, with the 5% Nutrition creation being a great option for anyone wanting to take protein-packed peanut butter on the go. You can grab the brand's latest convenient product straight from its website individually at $3.50 a pouch, or grab a bulk box of ten pouches and save 6% at $32.99