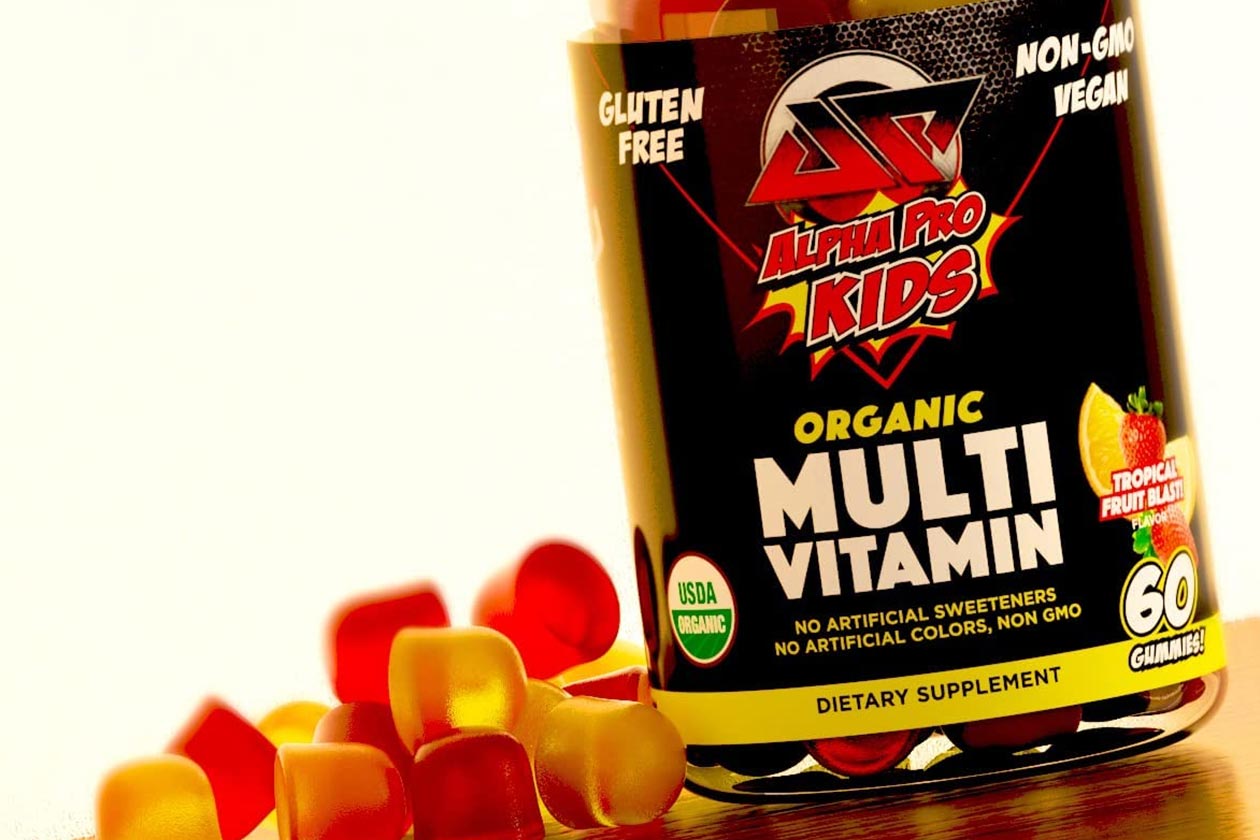 It's been an incredibly long time since we saw anything from the brand Alpha Pro Nutrition, in fact, the last release we posted about for the company came just shy of six years ago with a bulk tub of unflavored glutamine. Over half a decade later, we finally have something to share from Alpha Pro, and it's actually something of a trending type or format.
Alpha Pro Nutrition has introduced Alpha Pro Kids Multi Vitamin, which is a vitamin and mineral supplement designed for kids and packaged in delicious gummy candies. It includes the likes of vitamins A, C, D, and a blend of B vitamins, all dosed specifically for kids, with those aged one to three directed to take one a day and for ages four and over, two gummies.
Alpha Pro Kids Multi Vitamin from the long-running supplement company Alpha Pro Nutrition has launched through Amazon, where it's in stock now and will cost you $29.99 for 60 gummies, lasting you two months at the one gummy a day and the usual one month at two a day.