Animal is taking a very different approach to the protein snack space with its extensive rebrand for 2022 and is launching an on-the-go product at the beginning of April, that is not in the usual bar format. We've seen many different bars from the legendary hardcore brand, such as Animal Snak and the incredibly smooth Animal Pro Bar; now coming to the brand's sports nutrition retailers is premium Animal Beef Biltong.
Animal Beef Biltong is a meat-based snack, packing a solid 32g of protein per bag with only a gram of carbohydrates, 6g of fat, and 170 calories, making it one of the leanest on-the-go protein products out there. Biltong is a type of dried meat originating in South Africa and is similar to jerky. Biltong, however, has a different process where it's cured and marinated, then air-dried, versus jerky's method of cooking to dehydrate the meat.
Review
We have had biltong before and found it distinctly different from jerky, with thinner pieces that are not quite as chewy and a stronger, natural meaty taste. Animal Beef Biltong is similar to those past experiences, although it has a much fresher feel; where even though biltong is typically not as chewy as jerky, this product goes a step further and is even easier to eat than regular biltong.
Animal Beef Biltong is dry when you first bite into it, but you almost instantly break through the surface of the meat pieces, then a mouthful morphs into a more moist experience, reminiscent of regular cooked meat. There are three flavors of the product, Original, Hickory, and Spicy Chili, all of which have that same smooth eating experience but with changes to the core meaty taste.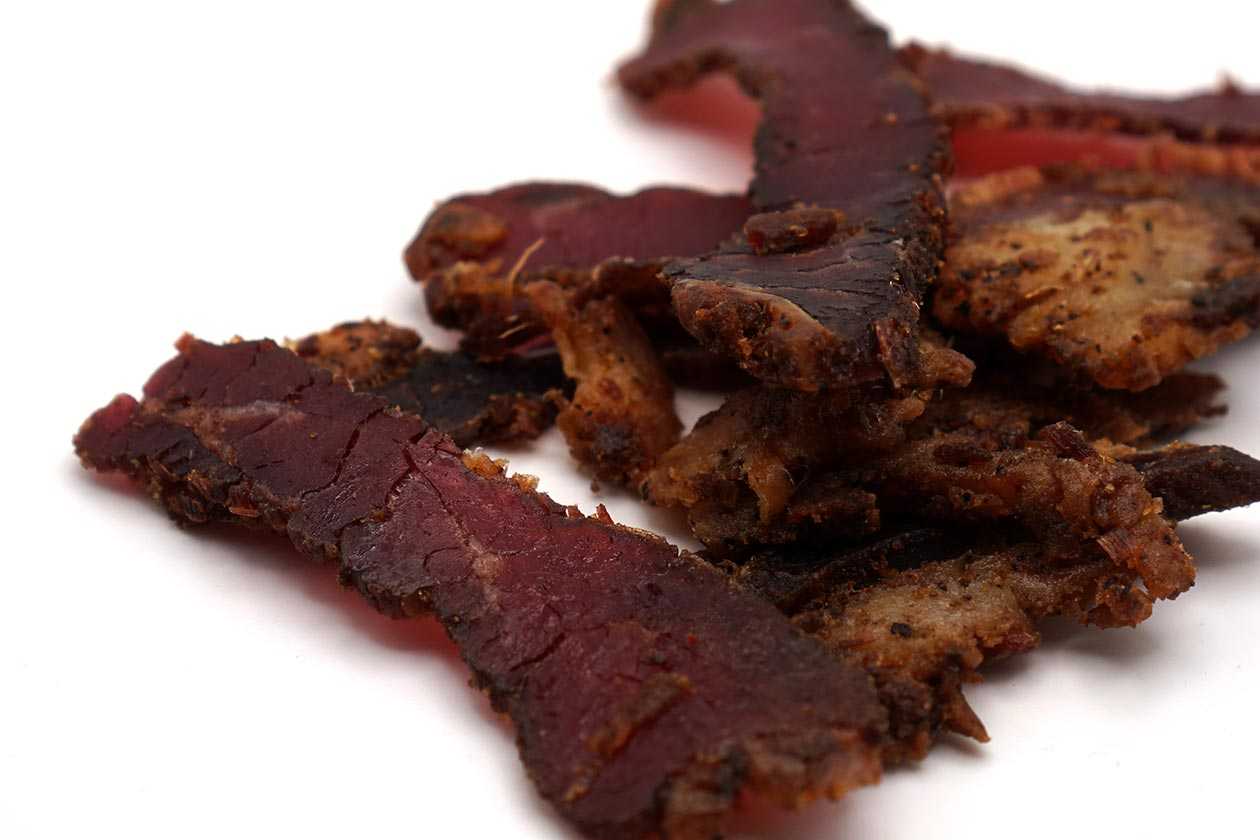 The original Animal Beef Biltong is as straightforward as it sounds, without any additional flavor and just letting the natural meaty taste of the product take the lead. Hickory has a subtle sweetness that you can pick up on as soon as you take a bite, and it remains from start to finish. Lastly is Spicy Chili, and it is indeed spicy, with the chili pepper really adding strong, thorough spiciness.
Summary
We thought we knew what we were getting with Animal Beef Biltong, as we've had plenty of biltong before, although it's great to see the brand has given its meat snack something of a more premium finish. The product has a consistent and lasting meaty taste, more so in the actual flavors; at no point is it chewy; and best of all, it doesn't feel like 32g of protein at only 170 calories.