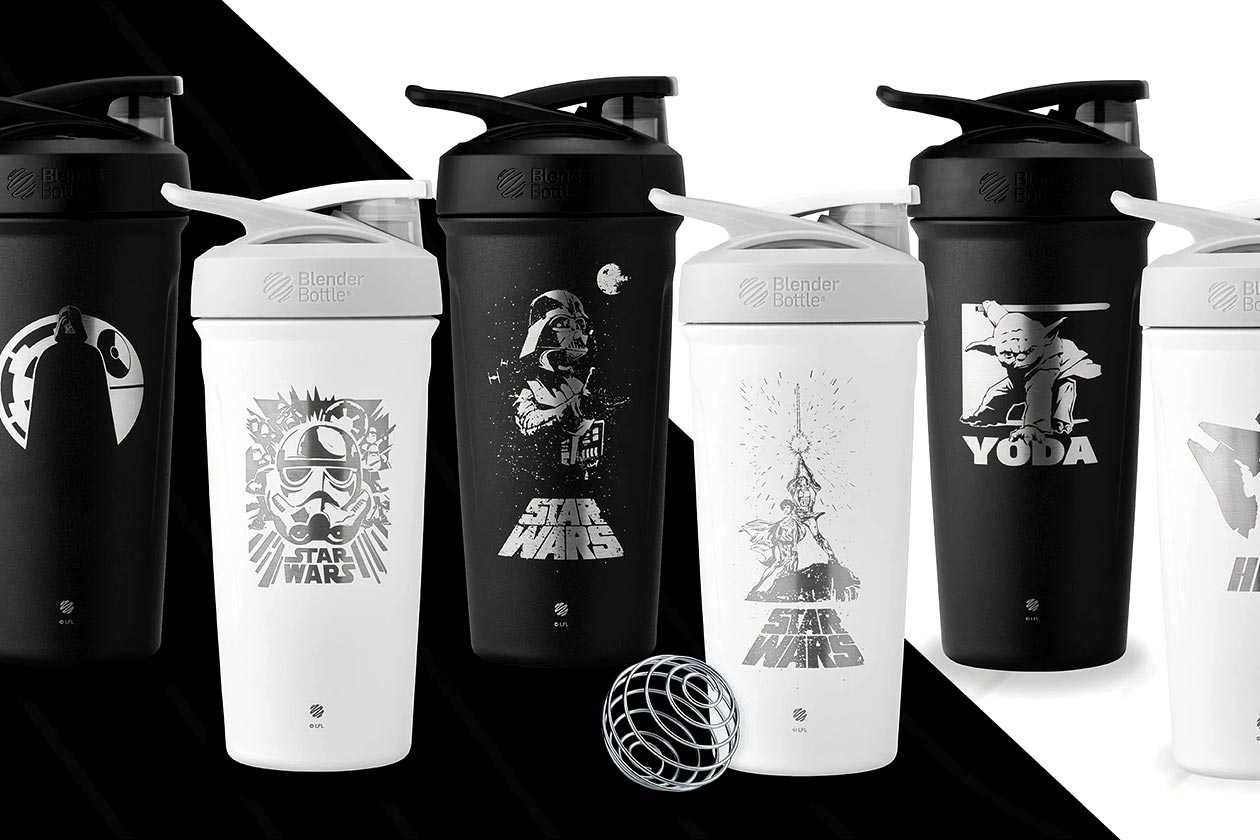 BlenderBottle is one of the few shaker bottle brands that partner with outside companies for special edition collaborations, featuring various pop culture references and characters. One of the big authentic series the brand has rolled out over the years is its Star Wars Collection, and it has done a lot of different Star Wars shakers, featuring iconic characters, phrases, and themes.
This week BlenderBottle and Star Wars are getting together once again for another lot of designs, all for the brand's premium insulated stainless steel Strada shaker bottle. There are six new options in Blender Bottle and Star Wars' latest collaboration, two featuring Darth Vadar, one with a Stormtrooper, one for Yoda, then Han Solo, and finally a shaker with Luke and Leia's classic pose.
All of BlenderBottle's newest Star Wars Collection shaker bottles are available now through its online store, and the Star Wars partnership does add a bit to the price, with each of them at $34.99 versus a regular single color Strada bottle at $24.99.