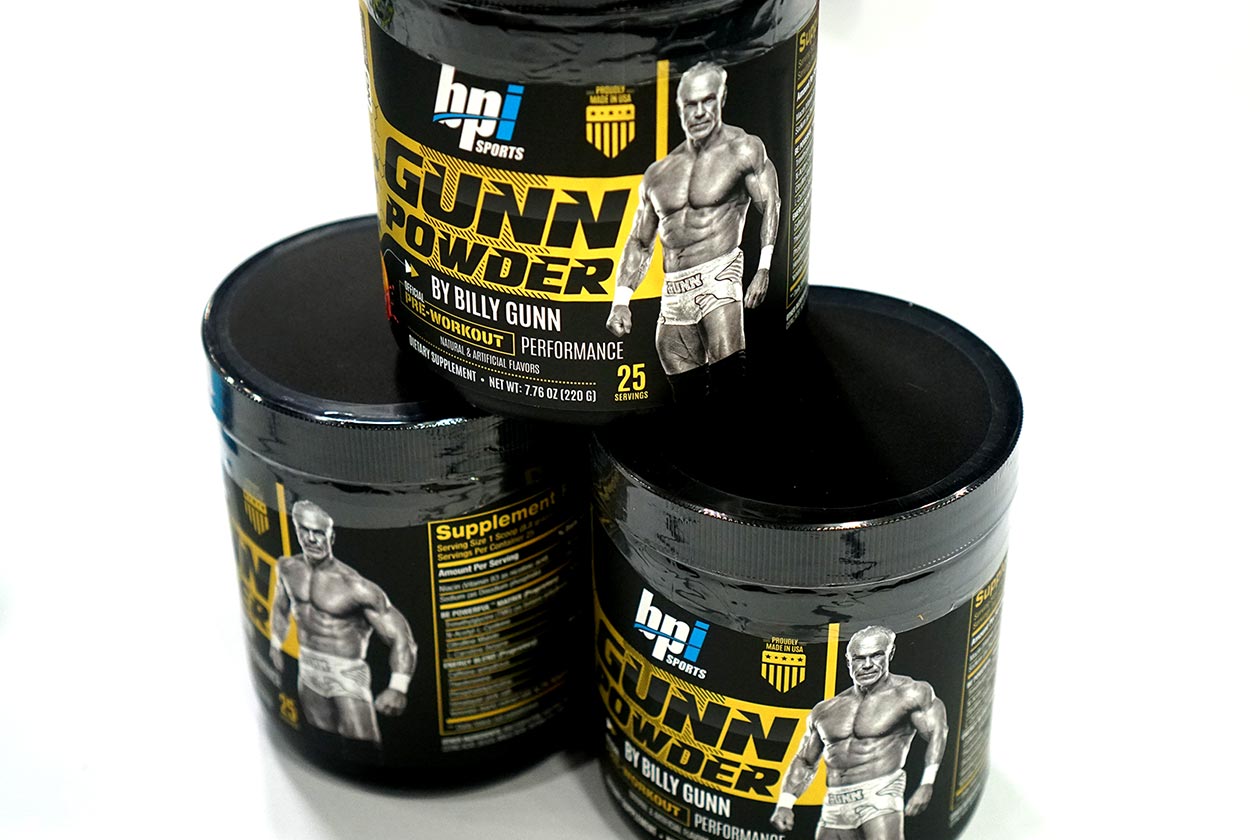 BPI Sports doesn't have a large booth at the Arnold Sports Festival this year, with only a few tables, although on those tables are two supplements, one of which is entirely new. Much like the legacy brand teamed up with Mike O'Hearn for its Titan Series, the newest product from BPI sees it partner with another notable name in the legendary American Professional Wrestler and now coach, Monty Sopp, better known as Billy Gunn.
BPI Sports and Billy Gunn have come together to create the pre-workout Gunn Powder, featuring Billy Gunn himself on the face of the label. The formula behind the collaboration supplement can be seen in the image below, with a light 8.8g serving to support energy and performance. All of the ingredients are wrapped in proprietary blends, one weighing 5.5g and the other a lighter 454mg with all of the energy and focus components.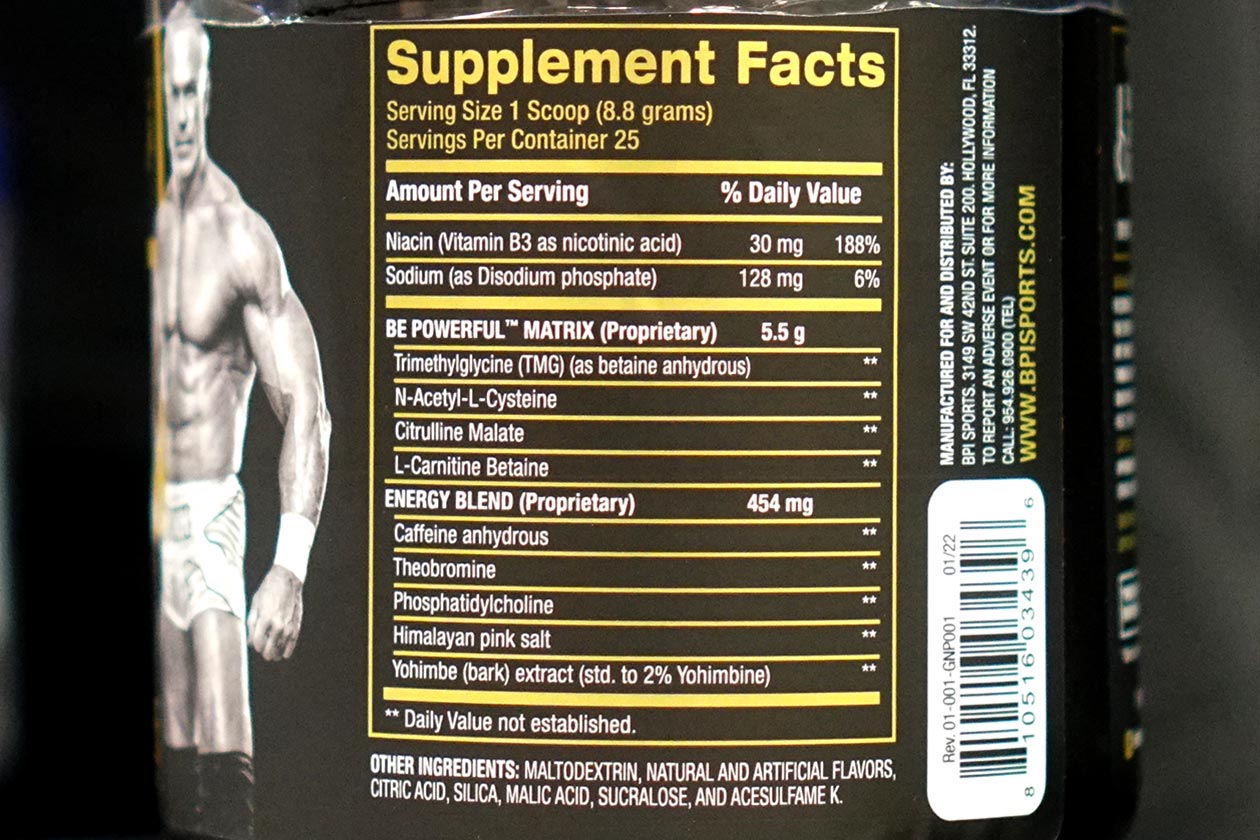 Most of the ingredients BPI Sports has packed into its Billy Gunn, Gunn powder pre-workout are fairly common in the category with betaine and citrulline malate in the heavier 5.5g blend and the likes of caffeine, theobromine, and yohimbine in the lighter 454mg one. The collaboration doesn't appear to be available on the brand's website yet, although over at bpisports.com it is running a sale for the Arnold with 35% off everything.