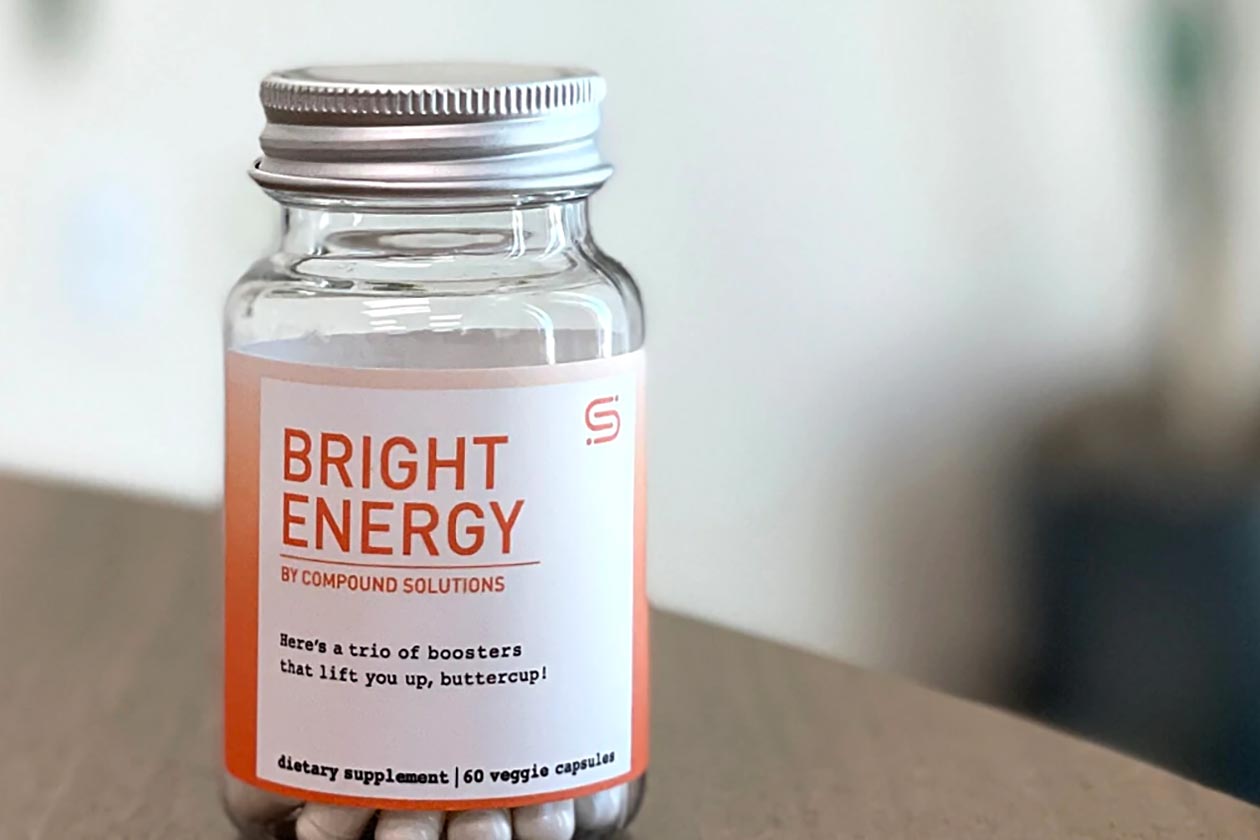 Compound Solutions has come out with its own brand of supplements highlighting its popular and well-known ingredients in appropriate types of products. The first entry in the collection "By Compound Solutions" is an energy and focus-enhancing supplement named Bright Energy, bringing together two of the company's ingredients widely used for those same benefits.
Bright Energy by Compound Solutions is a relatively simple combination of TeaCrine, Dynamine, and caffeine at a moderate 150mg in a two-capsule serving, with the usual 30 servings per bottle. The ingredient supplier has opened up a separate online store for you to purchase its own brand of supplements over at dittocsi.com, where Bright Energy costs $35.
Bright Energy is the only product by Compound Solutions at the moment, but it is just the beginning. The company plans to come out with more supplements featuring its ingredients, three of which have been named. Coming soon from Compound Solutions is Collagen Bliss, Gut Harmony showing off CoreBiome, and Hear Me Roar driven by the PeakO2 performance blend.