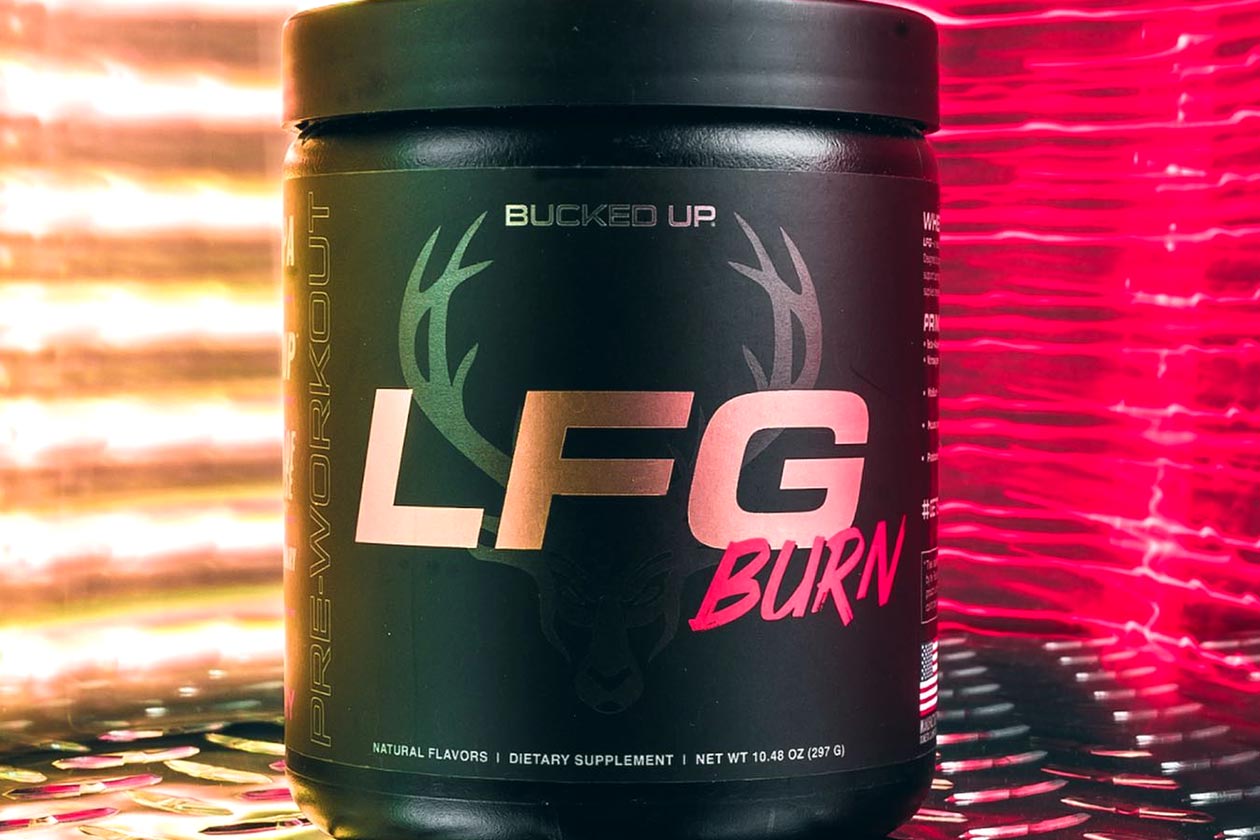 Bucked Up, known for sports nutrition supplements like its self-titled Bucked Up and Woke AF, has announced another uniquely named product that looks like it'll give fans even more pre-workouts to choose from. The brand has introduced the hybrid supplement LFG Burn, bringing together two types of ingredients with several to support pre-workout benefits and then some for weight loss.
LFG Burn from Bucked Up appears to be a fat-burning pre-workout, something it didn't have in its lineup despite already having multiple competitors in the pre-workout category. The formula behind the latest Bucked Up product can be seen in the image below, where again, the brand has brought together several common pre-workout ingredients and a few to support weight loss.
For energy and mental focus, Bucked Up's LFG Burn has 300mg of energy, 200mcg of huperzine, 200mg of alpha-GPC, and 100mg of mucuna pruriens. To power pumps and performance, there is 3.2g of beta-alanine and a full 1.5g of premium Nitrosigne, then to take care of the fat-burning side, the brand has included 10mg of Paradoxine grains of paradise and 250mg of Mitoburn.
Bucked Up is promoting the date of March 5th alongside its all-new LFG Burn, which is two days from now, although if you head over to Amazon today, you can see the two-category supplement is already in stock and available. Through the online giant, LFG Burn is currently $99.99 but will be changed to $54.95 soon, for a tub of 30 servings, and with three flavors in Tropical, Berry, and Razzle Dazzle.