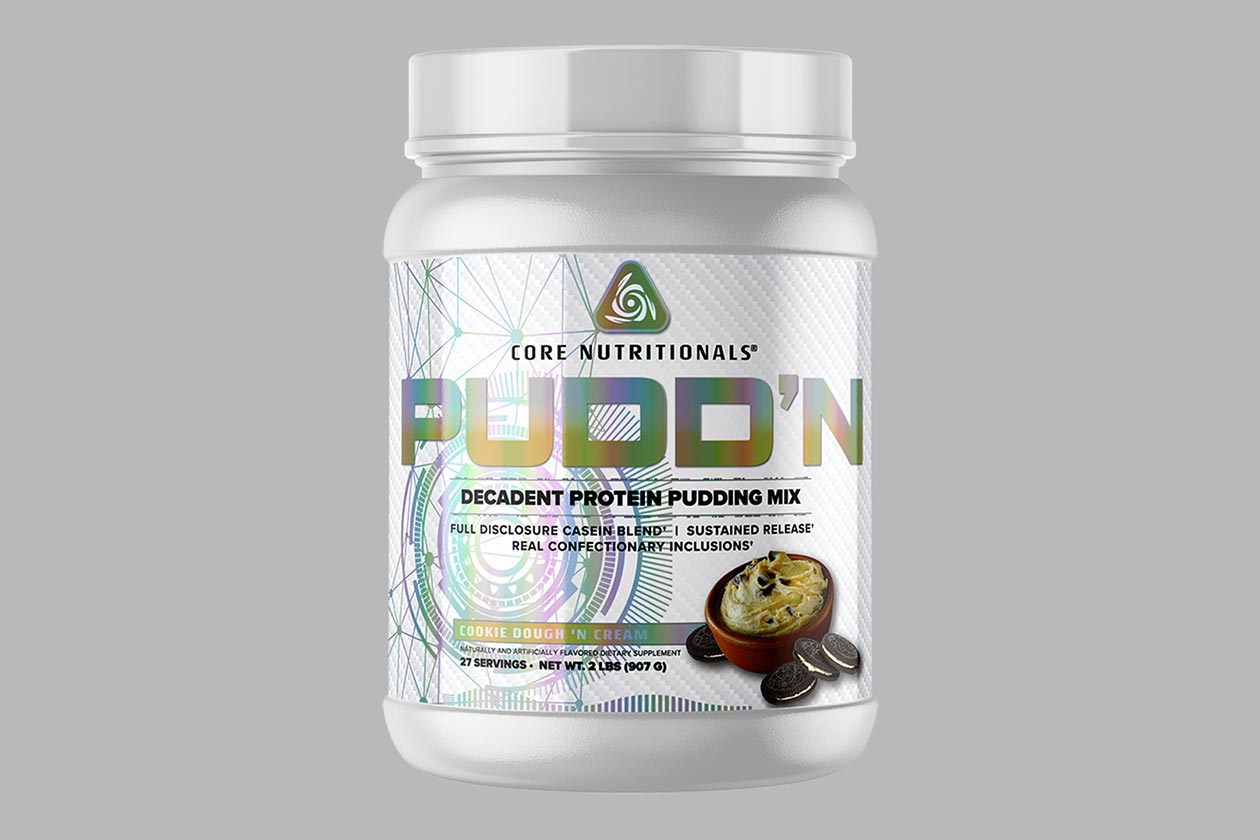 Core Nutritionals' newest protein powder Core Pudd'n is a supplement designed especially for fans to turn into a high-protein dessert, or as the name says, protein pudding. The brand has brought together a particular set of ingredients to ensure the best protein sludge experience, all while still providing the lean nutrition profile of a typical protein powder.
Core Pudd'n packs 20g of protein in every serving, with a transparent blend providing that protein as 10g from micellar casein, and another 5g each from whey concentrate and milk isolate. The rest of the macros in a full 33.5g serving of Core Pudd'n are 6g of carbohydrates with a low 2g of that sugar, 4g of fat, and a reasonable amount of calories at 140.
Like other protein-based supplements, you can scale the serving of Core Pudd'n to suit your needs, so if you prefer 40g of protein, you can double scoop it, or two and a half to 50g of protein. Either way, it would be best to follow the directions of slowly adding 1 to 3oz of water per serving until you get your desired consistency; as mentioned, the brand did craft Core Pudd'n to give you the best sludge style experience possible.
Core Nutritionals has launched Core Pudd'n today, alongside its appearance at the Arnold Expo in Columbus. You can grab the product straight from the brand's website at $49.95 for a tub of 27 servings in Rocky Road, Fluffernilla, and Cookie Dough'n Cream flavors. Core is also running a sale where you can save 25%, bringing the price of Core Pudd'n down below $40.