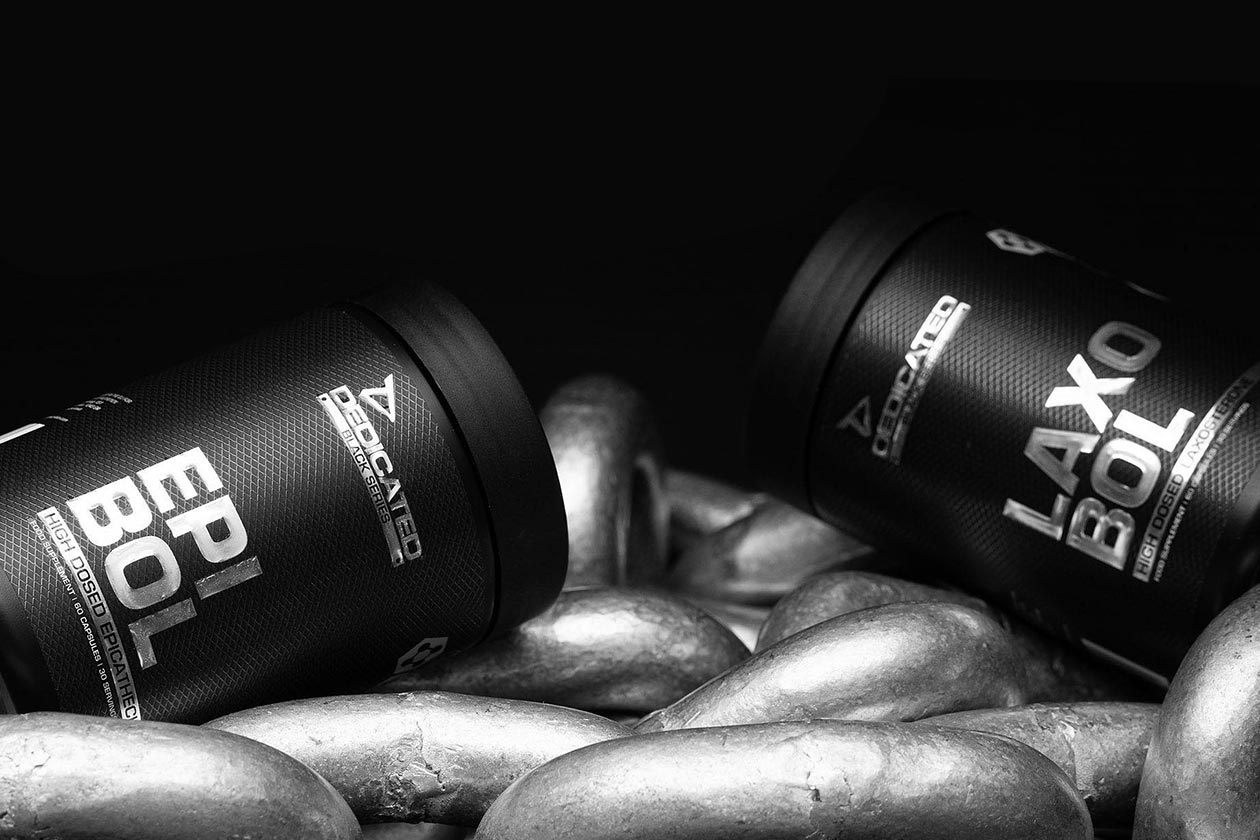 Dedicated Nutrition has revealed the formulas behind each of the muscle-building supplements in its upcoming Black Series, launching today with Epibol and Laxobol. Based on the names, we suspected the two would be powered by epicatechin for Epibol and laxogenin for Laxobol, two ingredients commonly used in muscle-building type products, and we can now confirm those are powering Dedicated's Black Series.
In typical Dedicated Nutrition style, Epibol and Laxobol aren't relying on just their key ingredients; the brand has also thrown in a few other components to further enhance the benefits and make them a little different from the other epicatechin and laxogenin products out there. Both of them have full dosages of the premium, branded, and reliable absorption enhancers BioPerine black pepper and AstraGin.
In addition to the AstraGin and BioPerine, Dedicated Nutrition has also thrown a good amount of another branded ingredient into Epibol in Quercefit quercetin to support and improve performance and recovery. The Black Series supplements can be stacked for even better muscle-building support and without any crossover on active ingredients; as mentioned, one is centered around epicatechin and the other laxogenin.
Once again, Dedicated Nutrition has officially launched Epibol and Laxobol today, making them available first through its direct-to-consumer, European online store. Straight from the international brand, the epicatechin and laxogenin driven muscle-builders will cost you the same price at €44.90 (49.70 USD) each, and the full-size bottles are going to get you through a typical month with a total of 30 servings.