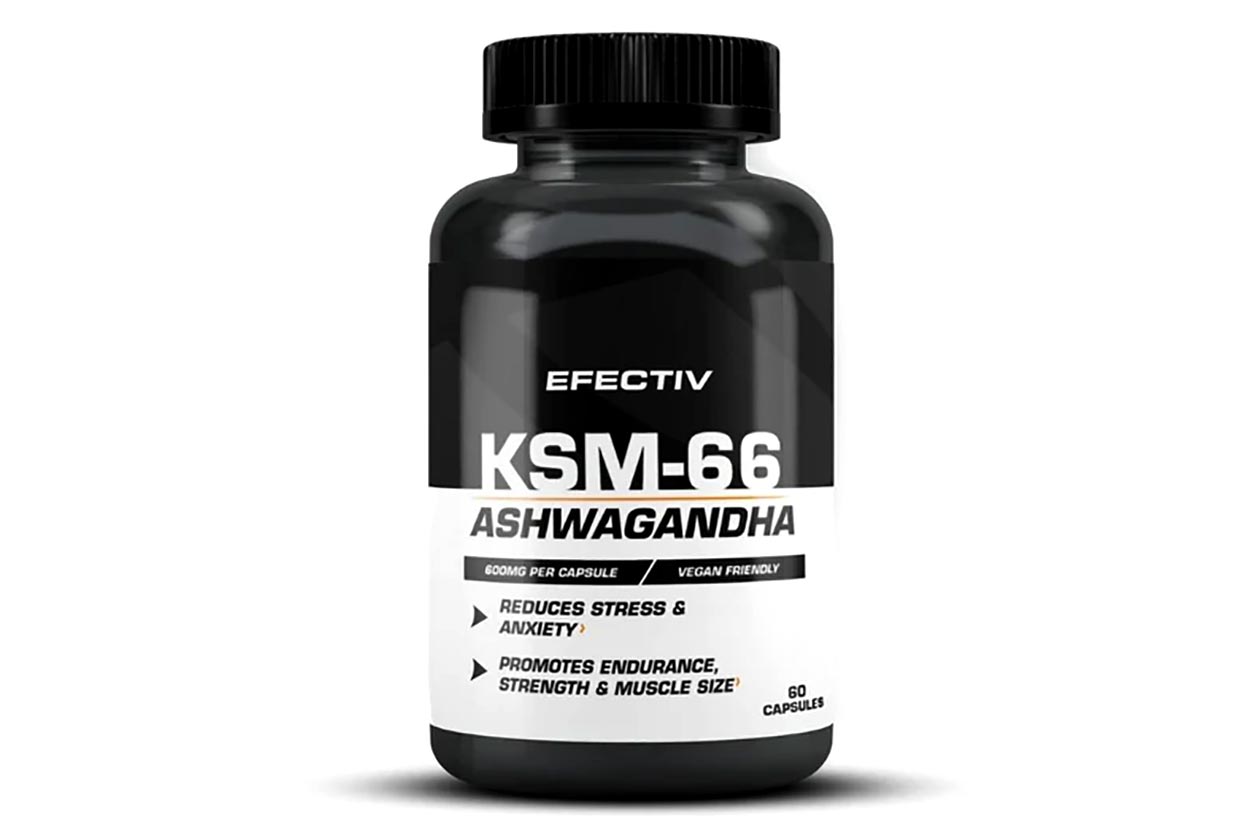 Simple standalone supplements are a great way to add more of an ingredient to your stack or add it entirely if you haven't got anything providing it. Efectiv Nutrition out of the UK is one of the brands that has several of those more basic type products, including the common Vitamin C and Vitamin D3 for immune health, and the classic Omega 3.
Efectiv Nutrition has a new entry on its simpler side of supplements this week, and like those items mentioned above, it is named after its one and only key ingredient. Now available from the brand is KSM-66, featuring, of course, premium and proven KSM-66 branded ashwagandha at its full dose of 600mg in each of its 60 single capsule servings per bottle.
Efectiv Nutrition has priced KSM-66 at £23.99, although for a limited time, it is currently discounted down to £17.99 (23.77 USD) with free shipping on orders over £40, and that is all exclusively through the brand's website.