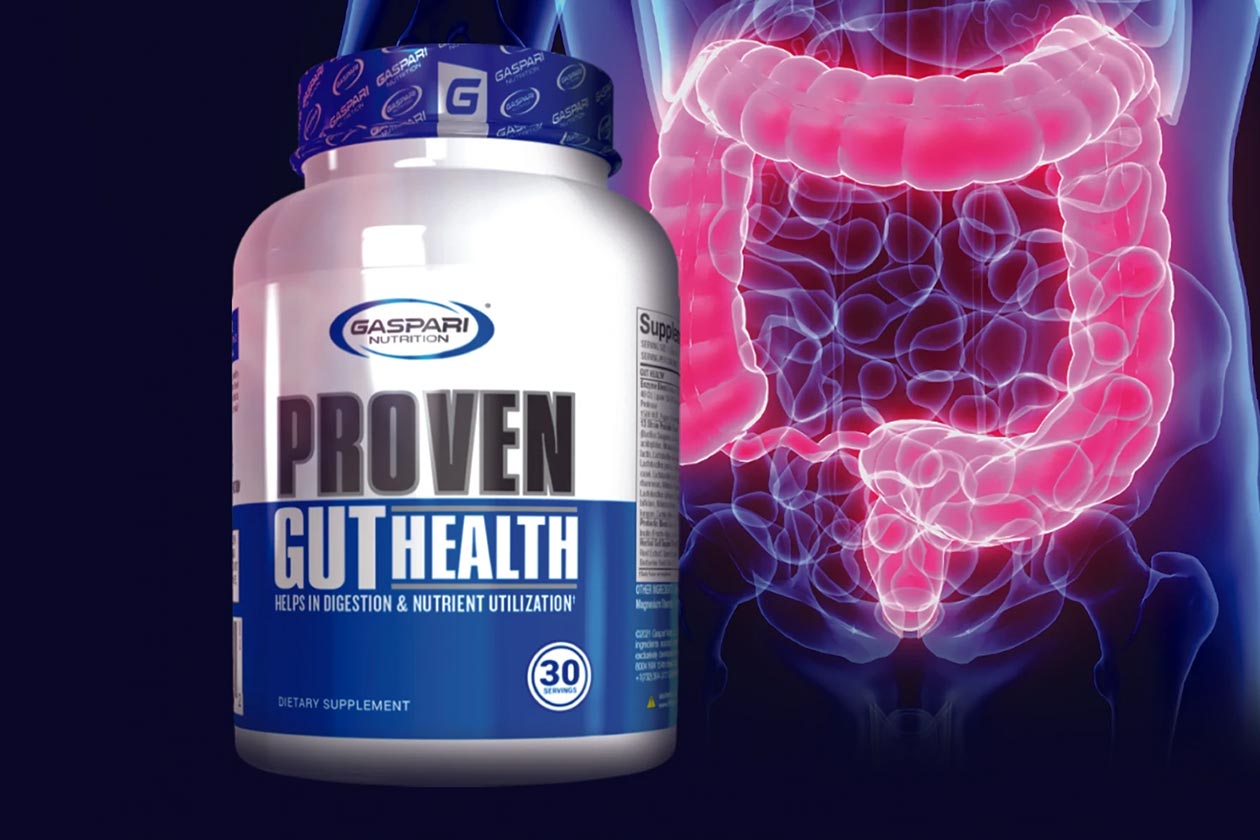 Gaspari Nutrition has put a lot of attention on the health and wellness side of the sports nutrition industry these past couple of years, coming out with a superfood supplement, liver health formula, fiber, collagen, and many others. The approach continues this week with the launch of another "Proven" named product, introducing Gaspari's completely new Proven Gut Health.
As the name of the latest Gaspari Nutrition supplement suggests, Proven Gut Health is dedicated entirely to improving, enhancing, and supporting gut health. The product comes with 13 different probiotic strains that provide a respectable 20 billion CFUs, prebiotic fiber, and a diverse blend of enzymes to improve digestion. It makes for a comprehensive solution that fits right in with the brand's growing number of health and wellness-style supplements.
The price of Proven Gut Health directly from Gaspari Nutrition's online store is $34.99, in the same sort of range as Proven Liver Detox, Proven Immunity, and Proven Reds and Greens. The brand has also put together the proven Digestive Support Stack, which comes with Proven Gut Health, Fiber, and Reds and Greens for $59.99, saving you 44% compared to buying them separately.