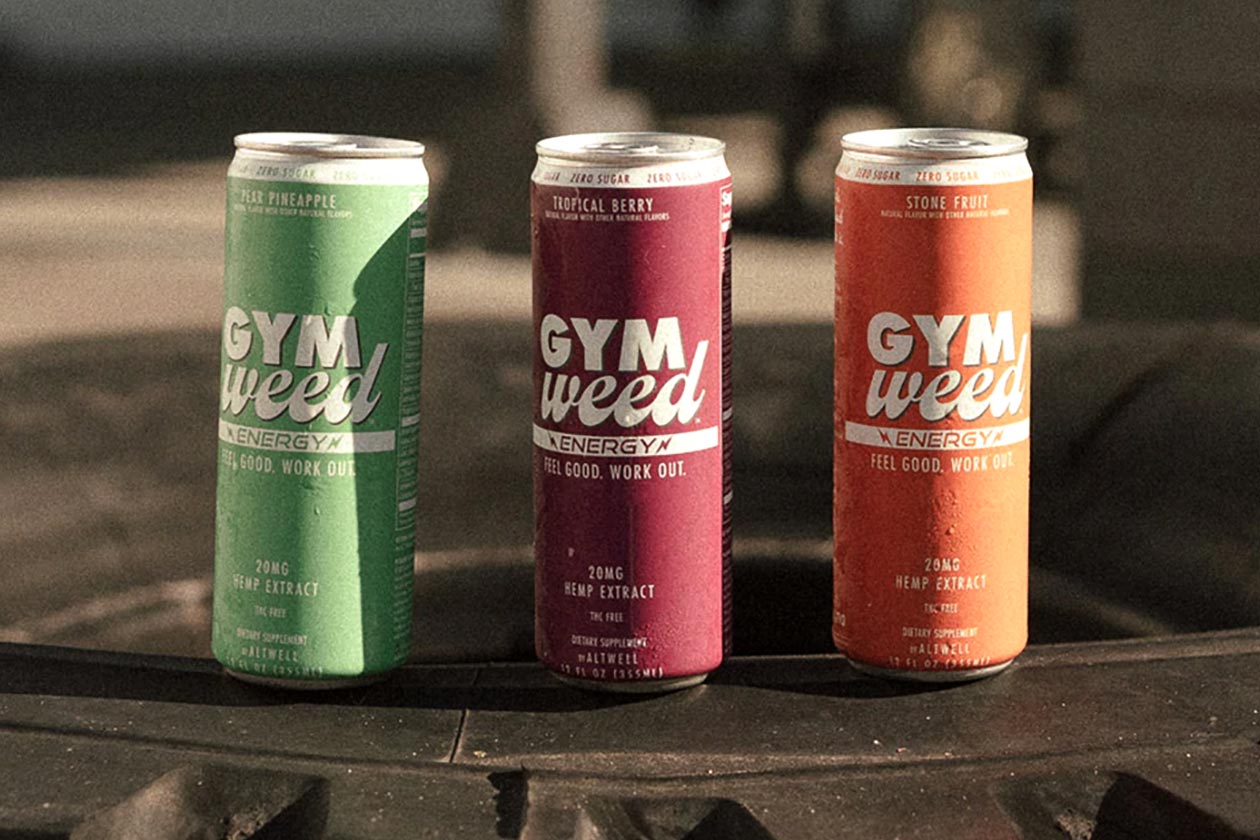 Gym Weed Energy is a new type of functional beverage that you could probably guess what's in it based on the name. The product is clean and nutritionally friendly, with only 2g of carbohydrates, no sugar, and only ten calories per can. As for what drives the drink's benefits and experience, and gives it that Gym Weed name, it features 20mg of broad-spectrum hemp extract.
The hemp extract in the Gym Weed Energy drink aims to help take your workouts to a higher level, so it is intended to be used in line with training or some sort of exercise. The hemp extract isn't all that's in the functional beverage either; it also has B vitamins, 200mg of theanine, a light 125mg of the nootropic lion's mane, and 200mg of natural caffeine for energy and focus.
Gym Weed Energy is certainly a unique energy drink, primarily designed to increase and improve your performance, and it comes in a selection of three flavors with Stone Fruit, Tropical Berry, and a refreshing Pear Pineapple. You can grab the product straight from the brand through its online store for a bit more than your typical energy drink at $41.88 for a case of 12 cans.